Strenghtening gender equality in Serbia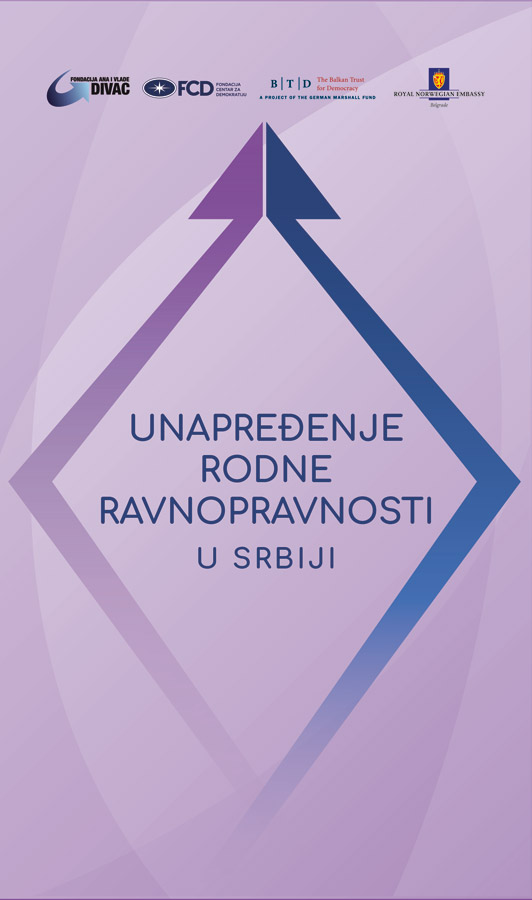 Strenghtening gender equality, a project funded by Royal Norwegian Embassy, is a new project that will be implemented in the year 2020 by Center for Democracy Foundation and Ana and Vlade Divac Foundation.
According to the European Commission report on Serbia for the year 2019, the largest number of complaints to the Commissioner for Protection of Equality are related to gender discrimination, and on second place are complaints related to discrimination in the field of work and employment, filed mainly by women in the period from 2014 to 2018 (57,3%).
The reasons why women most often mention the gender component as a cause for employment discrimination are as follows: placement in the lower work positions, termination of the employment contract after return from maternity leave, or childcare leave, as well as their age.
Goals of the project are:
Raising awareness and knowledge about the Chapter 23 (Judiciary and Fundamental Rights) with the particular emphasis on women's rights and discrimination against women in the filed of work and employment, as well as the process of further alignment with the EU acquis.
Assisting local governments in coordinating local employment action plans and local gender action plans.
Providing help to employers and presenting affirmative measures related to the employment and improvement of the position of women in the labour market in Serbia.
Project Strengthening gender equality in Serbia will target 3 regions in Serbia: Zlatibor, Pčinja and Bačka with 9 selected municipalities in these regions: Užice, Arilje, Požega, Vranje, Vladičin Han, Surdulica, Novi Sad, Sremski Karlovci and Bečej.
This project is implemented with the financial assistance of the Balkan Trust for Democracy of the German Marshall Fund of the United States (BTD) and the Royal Norwegian Embassy in Belg rade.