Center for Democracy Presented the Proposal of Practical Policy Against Illegal Work
Center for Democracy Foundation presented the proposal of practical policy "Serbia Without Undeclared Work – Improvement of Labor Inspections' Role in Fighting Informal Employment".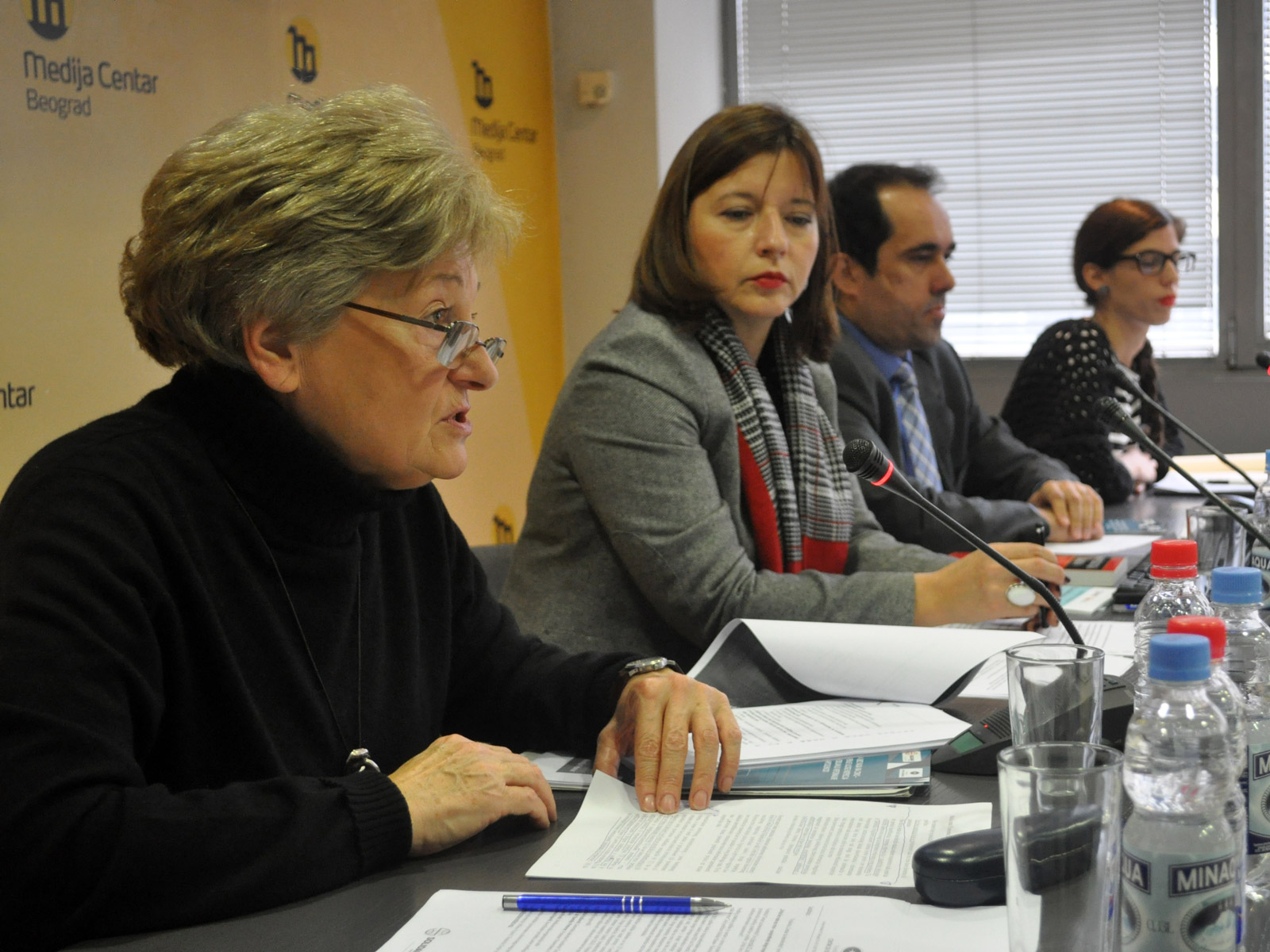 Problem of undeclared work is one of the biggest social and economic problems in Serbia, and labor inspection is one of the vital actors that can contribute to eradication of this issue, as stated at the presentation of practical policy proposal "Serbia Without Undeclared Work – Improvement of Labor Inspections' Role in Fighting Informal Employment" developed by Center for Democracy Foundation.
The Proposal is a result of detailed analysis, research on attitudes of labor inspectors about the role and possibilities of labor inspection in fight against undeclared work and cooperation with other institutions regarding the reduction of this occurrence and consultative meetings organized with participation of representatives from Labor Inspectorate, unions, Union of Employers of Serbia, International Labor Organization, non-governmental organizations, as well as academic community.
Through this practical policy proposal, Center for Democracy Foundation advocates and provides recommendations to establish unified information system which can be accessed by Labor Inspectorate, Central Register of Social Protection/Insurance, misdemeanor courts, other inspections, Business Registers Agency and Ministry of Internal Affairs of Serbia; as said a the presentation in Media Center.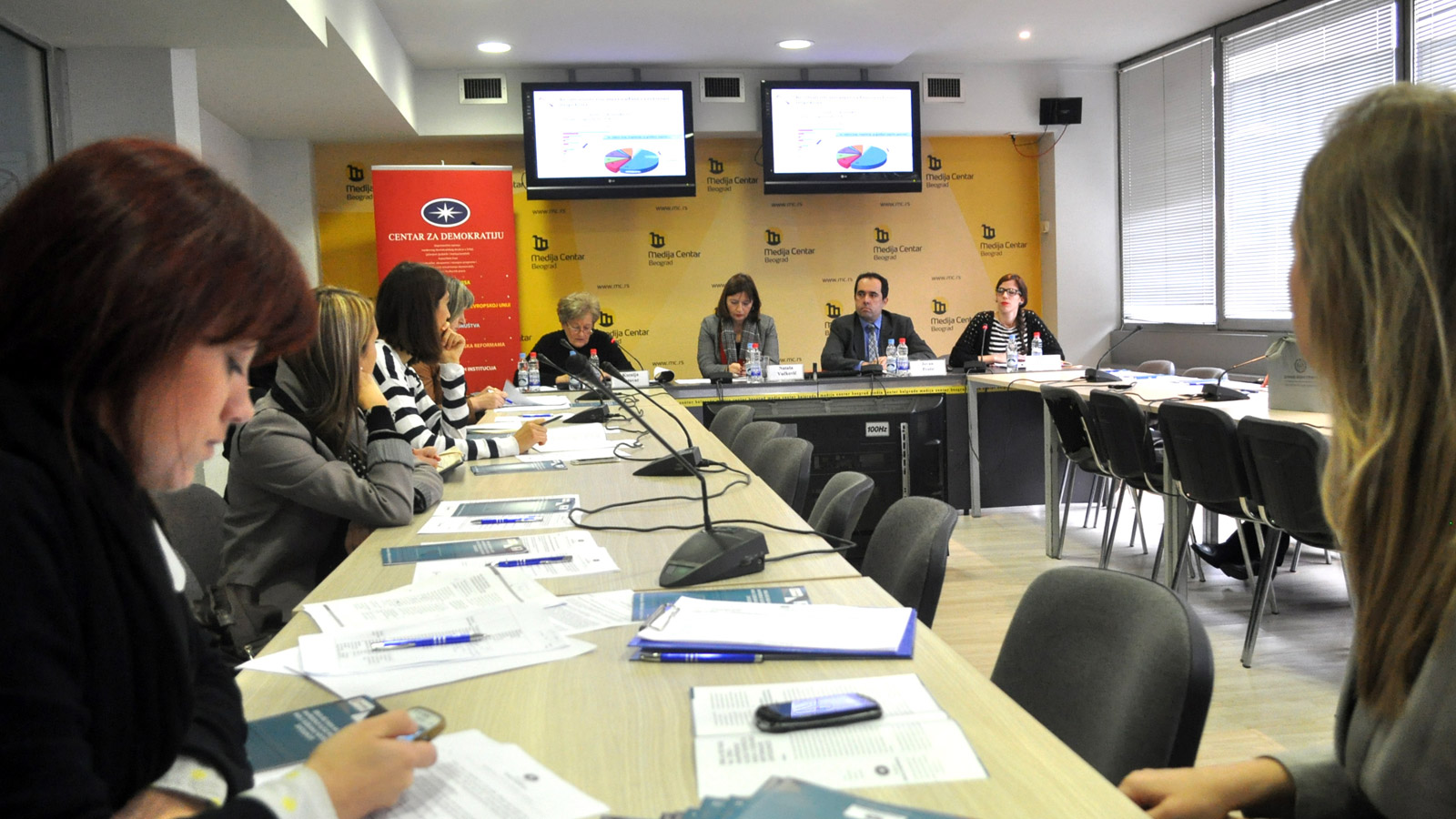 Author of this practical policy proposal, retired professor from the Belgrade University, Ksenija Petovar said that the very first conclusion from the research was that there is no coordination of different actors that can contribute to the reduction of shadow economy. Establishment of the automatized and publicly accessible system would make possible to evident all actually reported cases and those that were undergone the inspection control.
In addition, it will enable faster and more detailed information on the controlled case, comparison with existing evidences in other agencies on the subject of inspection or request, said Petovar.

Unified information system, in her words, as stated by the interviewed labor inspectors, would help reducing the most frequent problems occurring in the activities related to fight against undeclared work; such as evading of employers/authorized persons in companies to answer the requests made by inspectors and provide necessary documentation.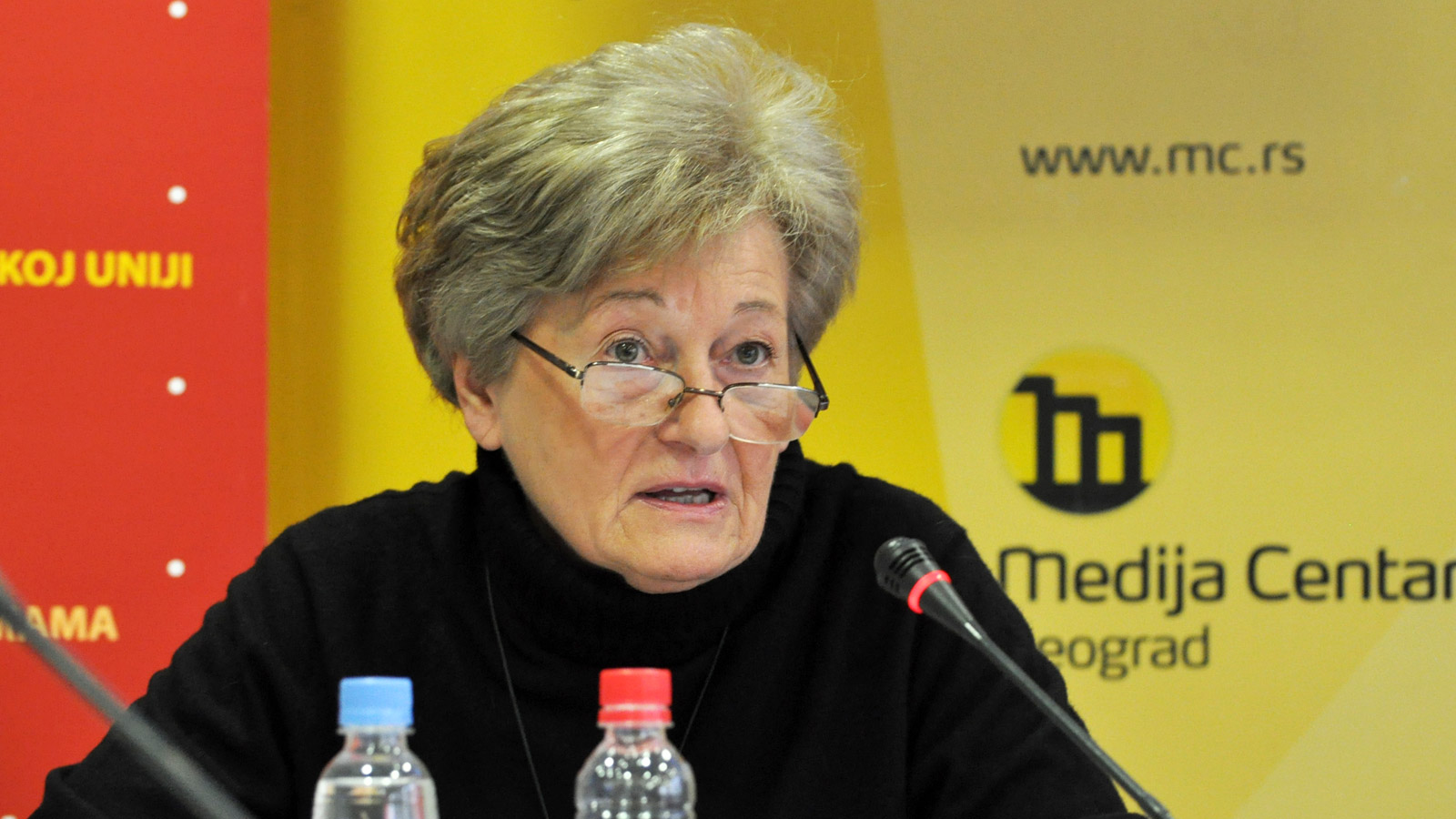 She also recommended as useful activity, to create a website of the Labor Inspectorate, as well as continuation of cooperation with the members of International Association of Labor Inspection and regional association. She highlighted that research involved 38 out of 250 inspectors, therefore 15% agreed to participate in it.
It is said that the increase of media visibility and activities aimed at informing the public about the work of inspections is very important, and one of the modality may be national campaigns informing on the role of labor inspection in fight against informal work and the damage this occurrence brings to the society.
Implementation of Foundation's recommendations, as stated by its representatives, will contribute to the improvement of labor inspection work, as well as other institutions included into the information system, in addition, it will contribute to the overall fight against shadow economy.
Project Coordinator and author of the practical policy proposal Milena Vujović assessed the undeclared work represent a big problem for citizens of Serbia.
At the presentation, she said that labor inspections have numerous authorizations and an important role in controlling and reducing the undeclared work.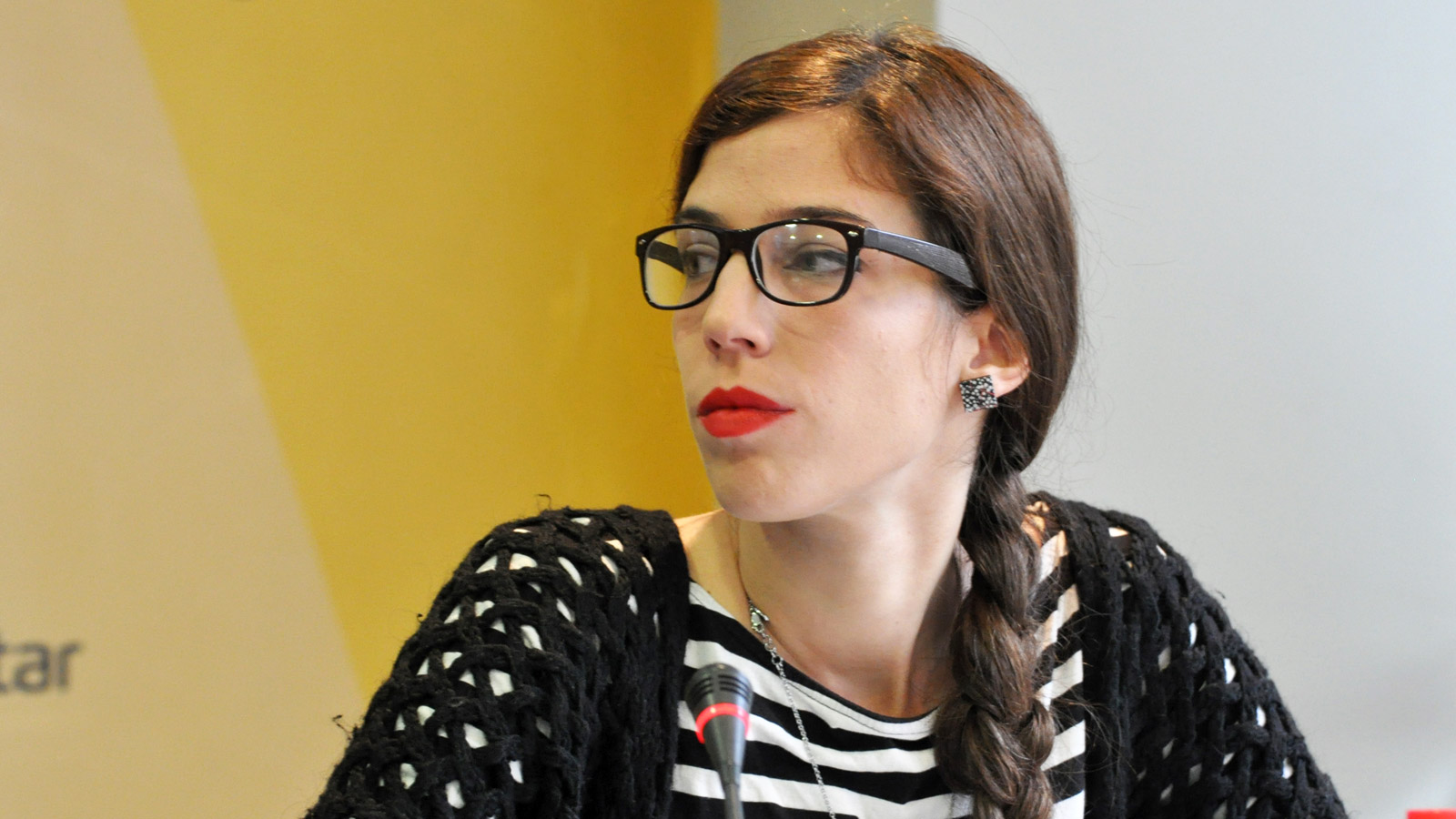 According to the research results realized within project, inspectors listed insufficiently networked and accessible information and nonexistence of database as the biggest problems in technical aspects of labor inspection work, as added by Vujović.
Contemporary rate of informal employment, according to the research on labor force is 21,2% and in April, it was 17% Milena Vujović pointed out.
She reminded that the rate of undeclared work in Serbia is increasing as of April 2012.
International Labor Organization's (ILO) National Coordinator for Serbia Jovan Protić emphasized that the exchange of experiences and suggestions among labor inspections in the region would be a great benefit and that ILO's activities will be aimed at that direction as of second half of the following year.
As he said, the plan for following year is to work on eradication of child labor by increasing the level of knowledge on identifying this occurrence among the labor inspectors.
Jovan Protić announced that ILO will provide help in increasing the technical capacities of Labor Inspection and its linking with the police.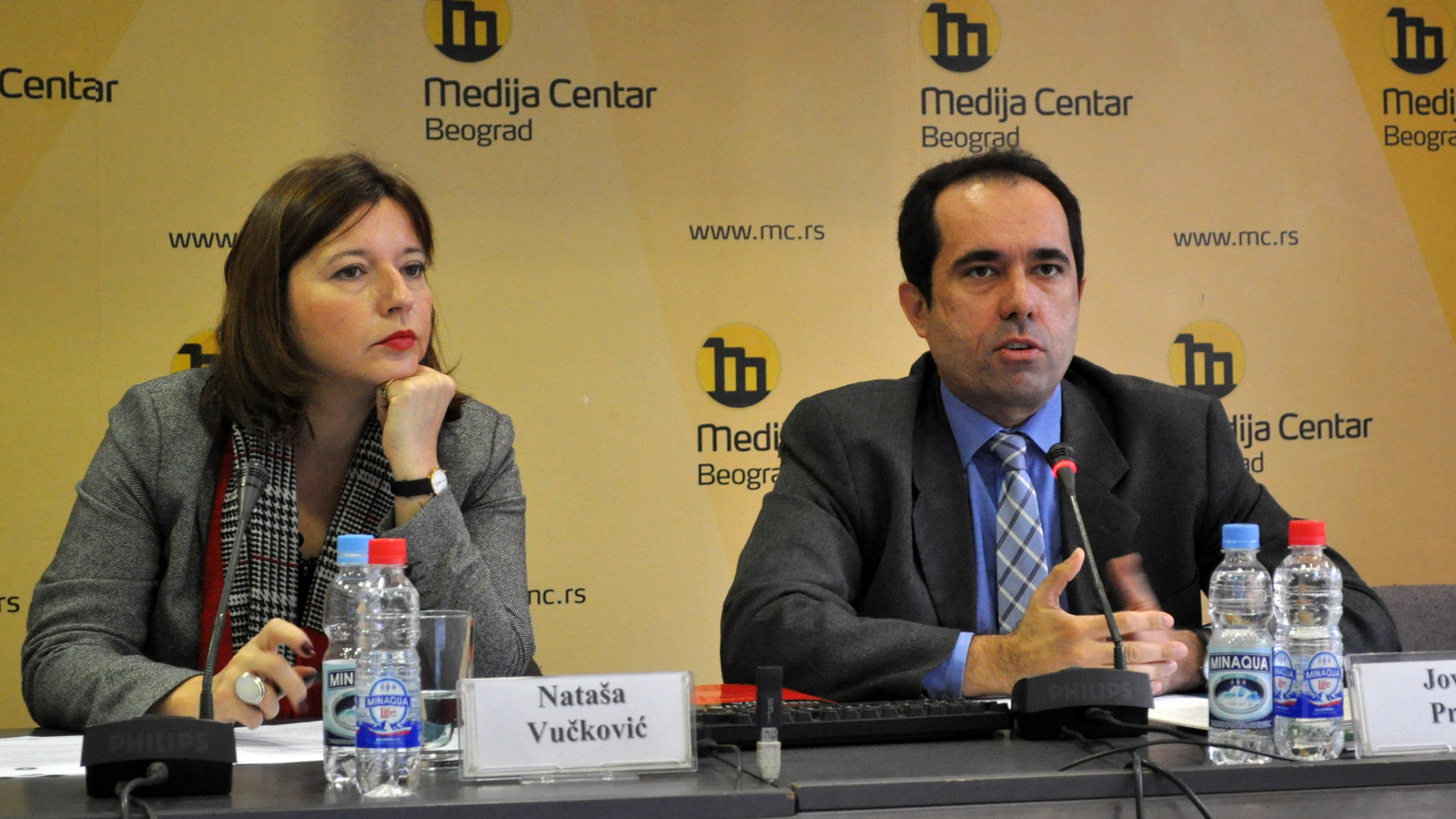 Maja Ilić from Labor Inspectorate said that the number of inspection oversights is increasing every week and that inspectors now also control storage towers, as well as those that are engaged in the production of oil derivate.
As she said, the focus is on reduction of undeclared work, as well as on the control of health protection, since it is noticeable that in the last five, six years about 20% of injuries at work happened to those working illegally.
Maja Ilić added that insufficient resources prevented the improvement of ICT capacities of inspection.
Center for Democracy Foundation has developed practical policy proposal "Serbia Without Undeclared Work – Improvement of Labor Inspections' Role in Fighting Informal Employment" within the framework of the project "More Efficient Role of Labor Inspection in Fighting Undeclared Work" implemented April 1 – November 30, 2014 and with support of Solidar Suisse – Office in Serbia.
Sources: Tanjug, Beta
We invite you to support our practical policy proposal – send your name/surname or the name of organization and e-mail to milena@centaronline.org or by posts on Facebook/Twitter and become a part of the Support Network for Reform, Reorganization and Modernization of Labor Inspection.
Practical policy proposal is supported by coalition Black on White involving civil society organizations Together Together, Timok Club, Dokukino Foundation and Resource Center Majdanpek.
Our proposal is also supported by union Independency, Center for Modern Skills and ENECA (Economic Expert Community Association) from Niš.
Center for Democracy Foundation
​