Report on the Regulation of the Work Force Leasing in Serbia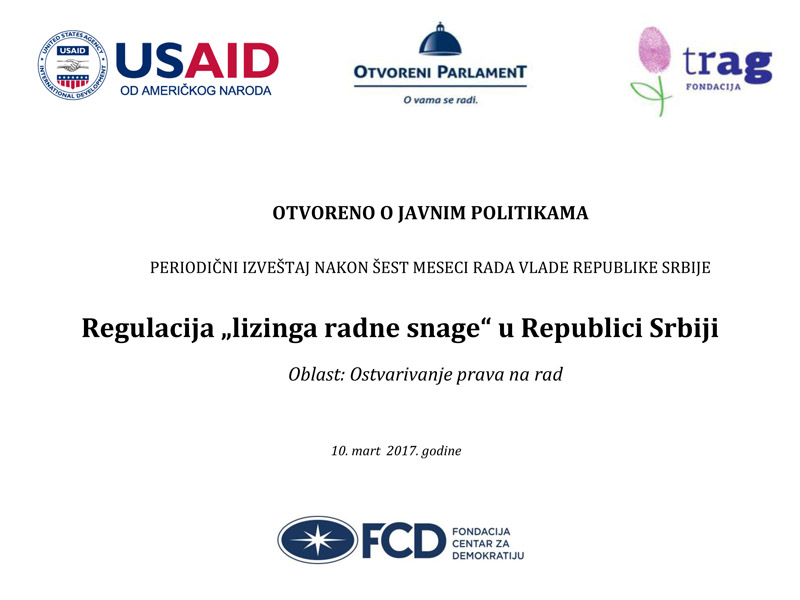 The Center for Democracy Foundation has issued the report "Regulation of the work force leasing in the Republic of Serbia". Within the program of the Trag Foundation OPENLY ABOUT PUBLIC POLICIES this report serves as a periodical report upon the first six months of the activities of the new Government of the Republic of Serbia in the field of the labour regulation.
The report has been quoted in the Report of the European Social Policy Network 2017/7:
ESPN – Flash Report 2017-07 – RS February 2017.
Center for Democracy Foundation continously advocates for the urgent and complete regulation of private employment agencies, reiterating the need to secure guarantees for the respect of the labour rights of the employees.
The report can be downloaded here:
http://www.centaronline.org/userfiles/files/publikacije/fcd-trag-izvestaj-regulacija-lizinga-radne-snage-u-republici-srbiji.pdf
Center for Democracy Foundation