25 years of Center for Democracy Foundation
Celebrating the 25th Anniversary of the Center for Democracy Foundation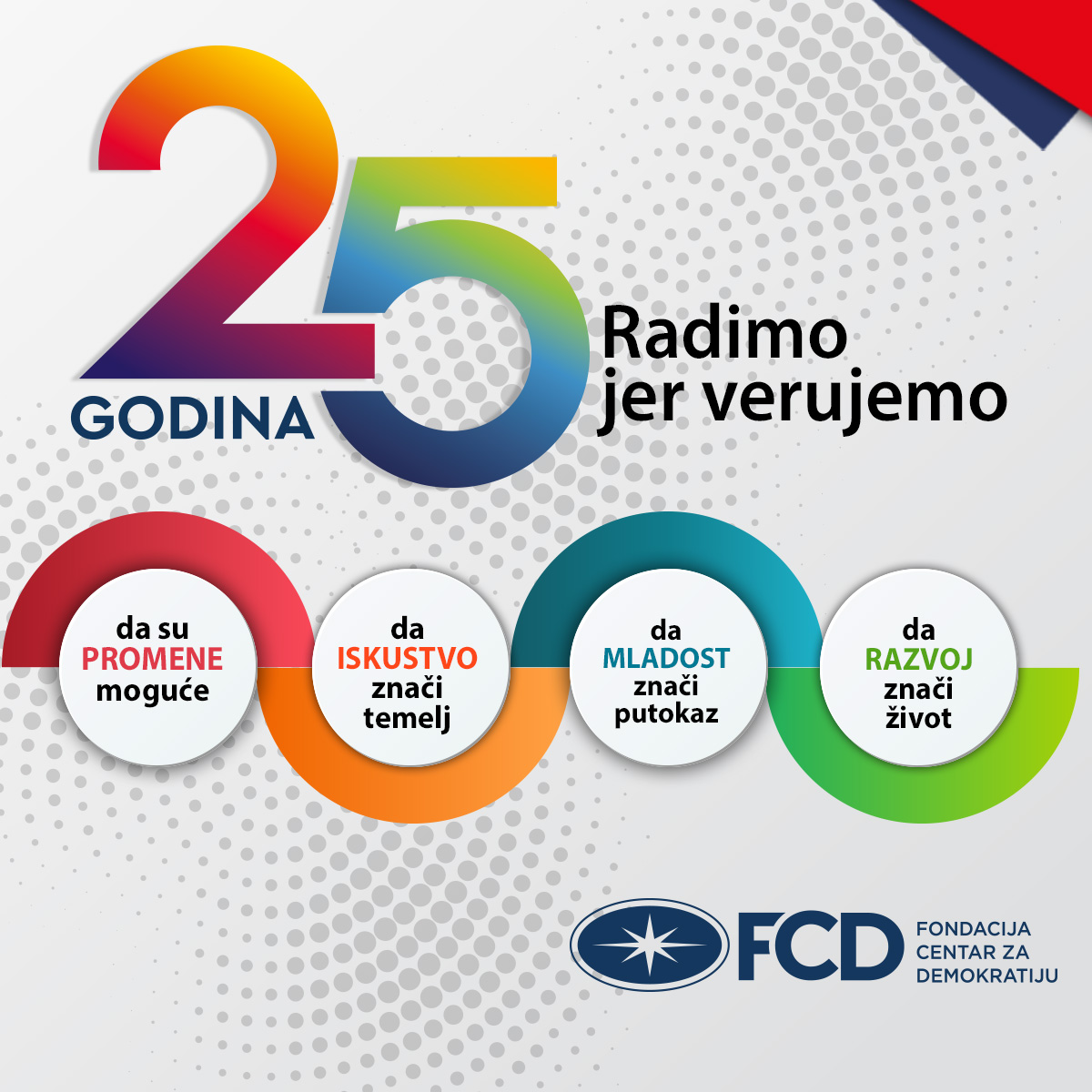 Center for Democracy Foundation this year celebrates the 25 years of its work. This period was marked with dramatic political changes, economic crises, social turbulences and international conflicts. Historical visions were changing. Today, in the new age which is not less dramatic, the promotion of the European values, introducing the standards of the European political and legal practice in our legal system and defending the human rights, remain the key topics for us.
Center for Democracy remained loyal to its principles, to development of democratic ideas, to education of citizens for participation in political processes, to promotion of democratic political culture, to nurturing of dialogue, argument thought and the spirit of tolerance.
Follow our campaign on social networks in the following 25 days in honor of the 25 years of our work. We will remind you on our successes, ideas, friends we were working with and on our projects for the future.
We work
Because we believe.
that change is possible
that experience is the foundation
that youth gives us guidelines
that development means life.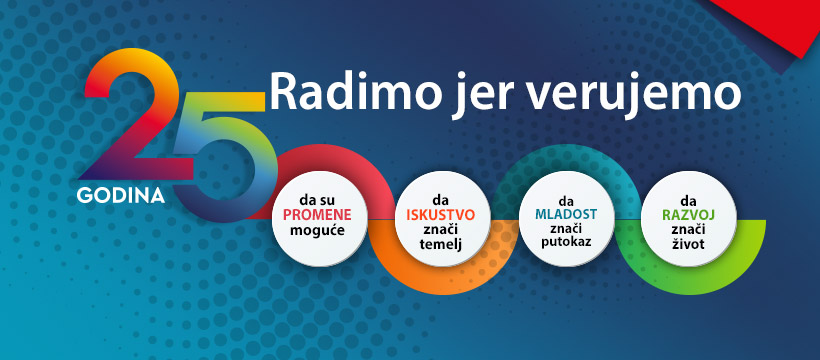 Facebook @CentarOnline
Twitter @CentarOnline
Instagram centaronline