Launch of the Society-wide Dialogue Platform 'Sustainable Development Goals for All'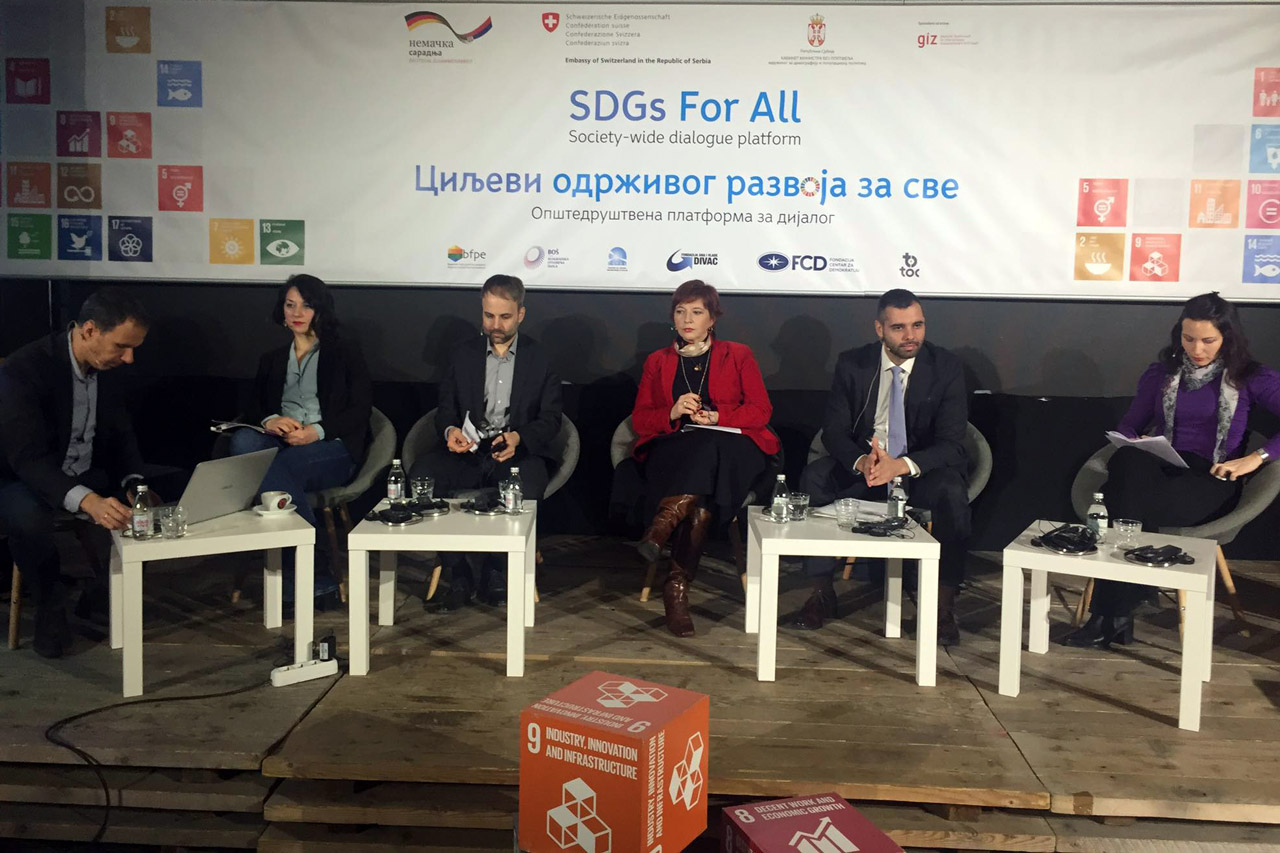 On 4 March 2020 an event was organised at Dorćol Platz in Belgrade to mark the official launch of a society-wide dialogue platform entitled 'Sustainable Development Goals for All'. Numerous participants attending the event including representatives of diplomatic corps, members of civil society organisations, representatives of the corporate sector and academia, researchers, the media and members of the public.
Governments of the Swiss Confederation and the Federal Republic of Germany support the 'Sustainable Development Goals for All' dialogue platform. The initiative was launched by the German Agency for International Cooperation (GIZ) GmbH, as a part of the project 'Public Finance Reform –2030 Agenda', in partnership with six prominent Serbian civil society organisations. The objective of the platform is to bring together all significant non state actors, enabling them to highlight their priorities, needs and interests concerning sustainability and the application of sustainable development goals in Serbia. The platform should facilitate communication and interaction between non state actors and decision-makers at both national and local levels. The platform is organised in three pillars, the logic being that there are three dimensions of sustainable development: social, economic and environmental.
Nataša Vučković, Executive Director the Center for Democracy Foundation, emphasised the following: "In our efforts to ensure that no one is overlooked, we also include our most vulnerable citizens. This platform will provide a space for all decision-makers, corporate representative and the representatives of civil society organisations to dialogue. Our task is to shine a spotlight on those who are most affected, and as a result of poverty, often 'invisible', giving them a voice and allowing them to be heard. It is important that we engage all available resources of the local community. We will begin with those initiatives and projects that have already been set in motion, and improve them. We are counting on collaboration with the United Nations, International Labour Organisation, National Convention on the EU, Standing Conference of Towns and Municipalities, etc."
'Sustainable Development Goals for All' platform will be organized in three pillars and Each pillar will be managed by a responsible pillar coordinator:
Social pillar: 'Ana and Vlade Divac' Foundation, partnered with the Center for Democracy Foundation
Economic pillar: Center for Advanced Economic Studies (CEVES), partnered with Timok Youth Center (TYC)
Environmental pillar: Belgrade Open School (BOS) partnered with the Belgrade Fund for Political Excellence (BFPE).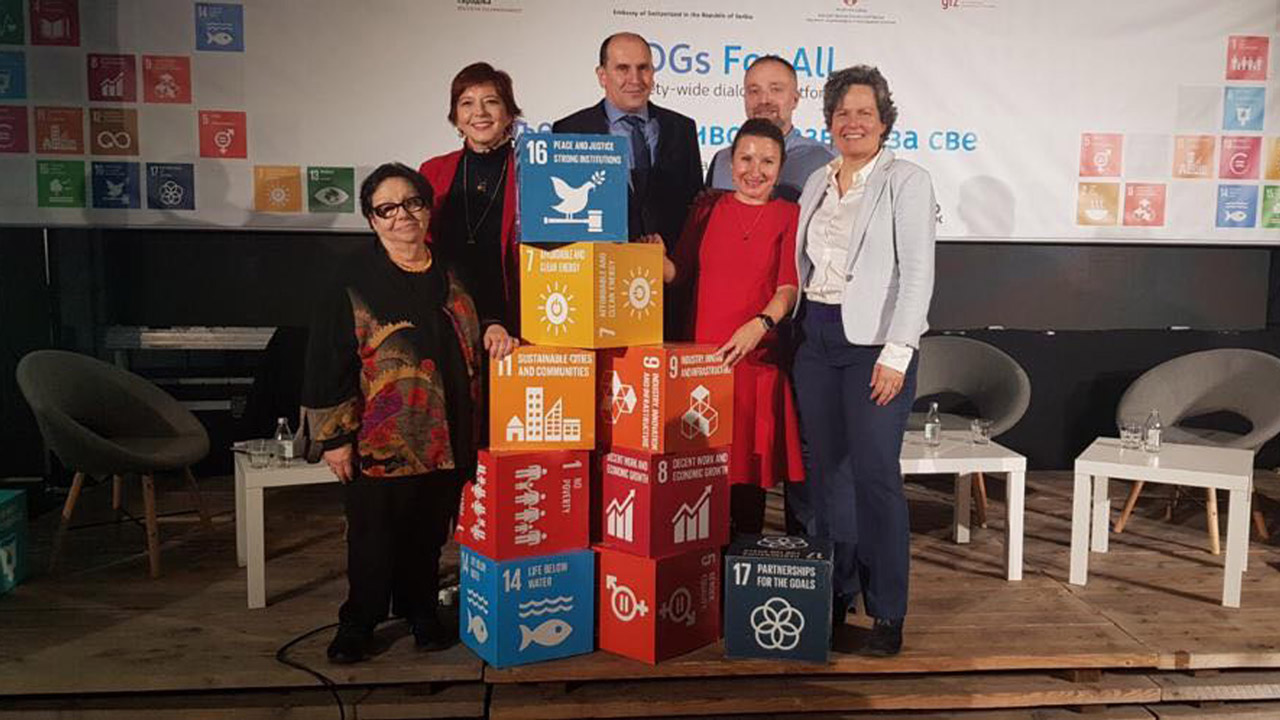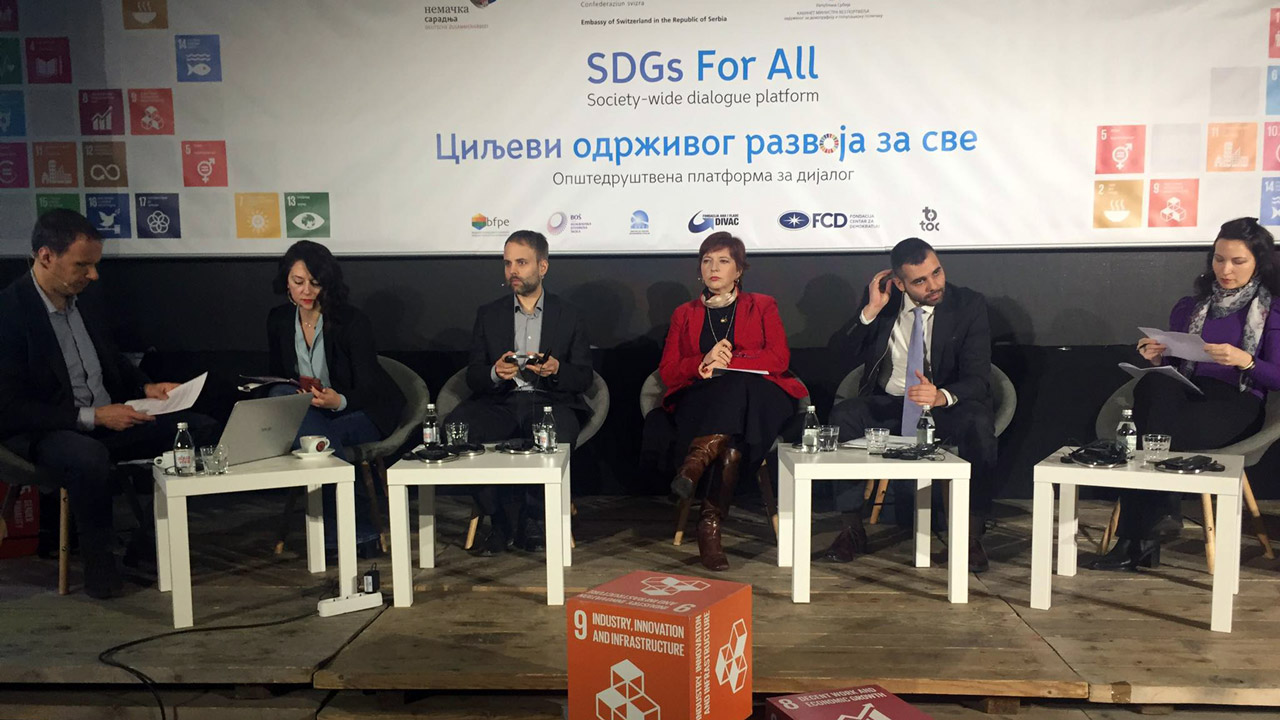 Center for Democracy Foundation