Nataša Vučković at the RE-SET the Economy conference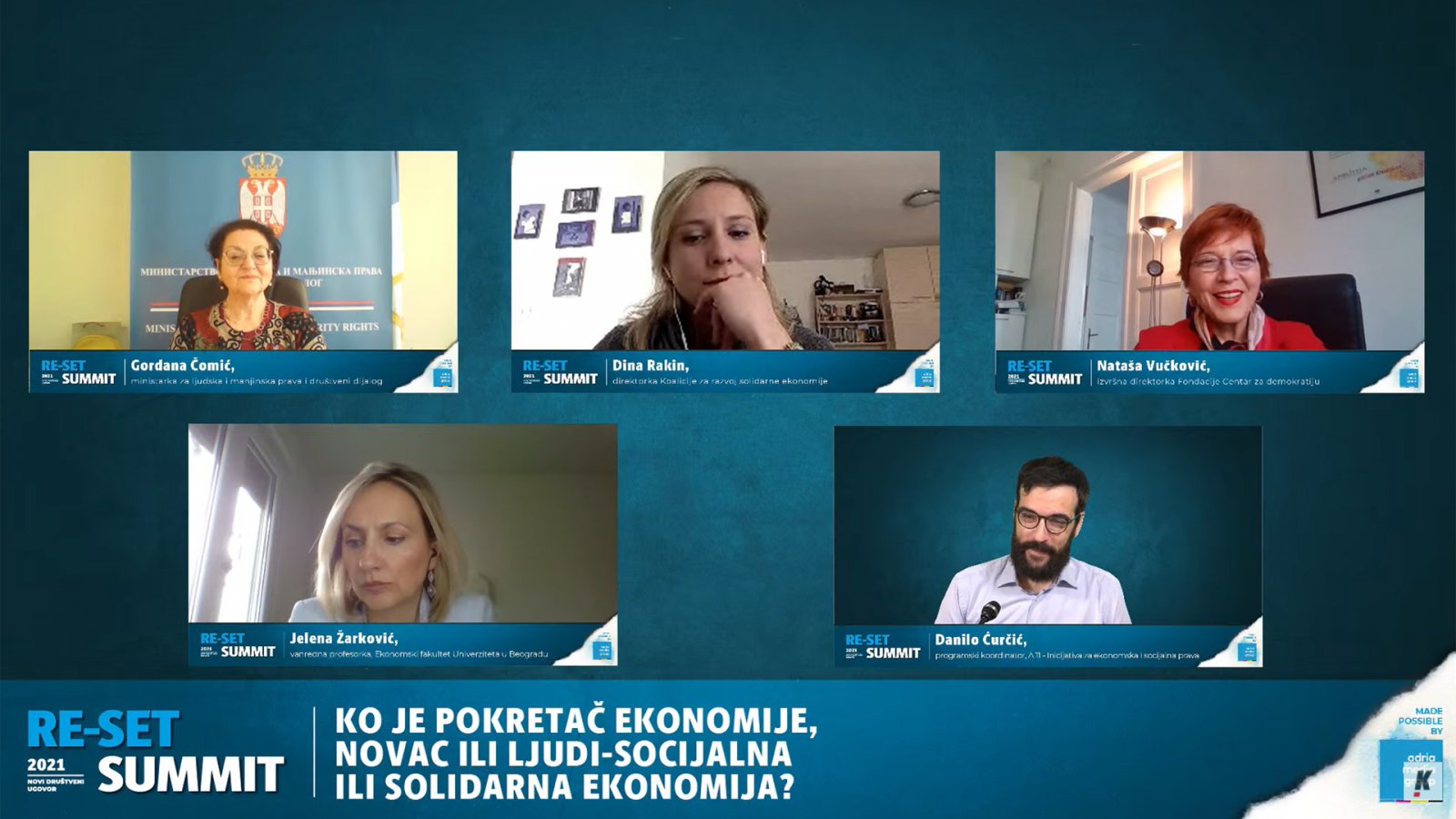 Nataša Vučković, Executive Director of the Center for Democracy Foundation announced during the RE-SET the Economy conference that this issue of poverty is a pressing issue in Serbia and that its eradication should be one of the priorities of the Government.
Recalling that the Government of Serbia adopted the Action Plan for Chapter 19 - Social Policy and Employment in May 2020, she stressed that it is now vital to see what we will do next, that is, how the Government sees its implementation. It is necessary to adopt a range of laws required in order for us to gain ground in relation to this Chapter, significant strategies are also lacking, and I think that we will miss the deadline for its implementation. In recent years, the European Commission warns that over the last few years, human capacities in government administration are extremely weak, which greatly slows down reforms and continuity in terms of working on reforms.
The issue of poverty in Serbia is a key, pressing issue – Do we have a strategy aimed at its reduction? The eradication of poverty has to be a priority for the RS Government and Serbia as a whole, emphasised Vučković.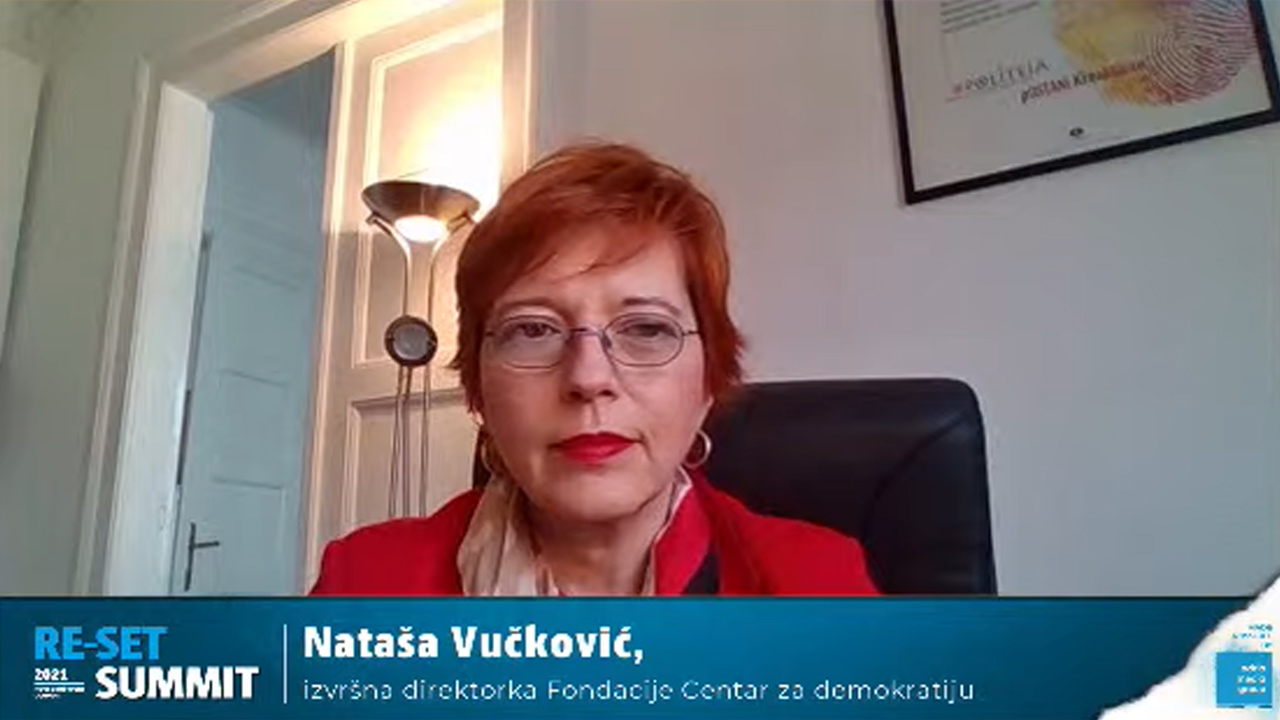 The Executive Director of FCD and Coordinator of the NCEU Working Group for Chapter 19 - Social Policy and Employment, pointed out that it is very important that we send clear messages.
It is crucial that we insist on eradicating poverty, which is not only a struggle at the moment, but also a struggle to prevent the multiplication of poverty for the future. The economic empowerment of the people is necessary along with social protection - recommended Nataša Vučković.
At the panel entitled What Drives the Economy: Money or People – A Social or a Solidarity Economy? held within the RE-SET Summit conference, in addition to Natasa Vučković, the following also spoke: Minister of Human and Minority Rights and Social Dialogue, Gordana Čomić, Associate Professor at the Faculty of Economics, University of Belgrade Jelena Žarković, Director of the Coalition for the Development of Solidarity Economy Dina Rakin, and the discussion was moderated by Danilo Ćurčić (Program Coordinator, A11 - Initiative for Economic and Social Rights).
Center for Democracy Foundation