Interview with Prof. Dr. Dragica Vujadinović - LAWGEM project
New Quality in Education for Gender Equality – Strategic Partnership for the Development of Master's Study Program Law and Gender (LAWGEM)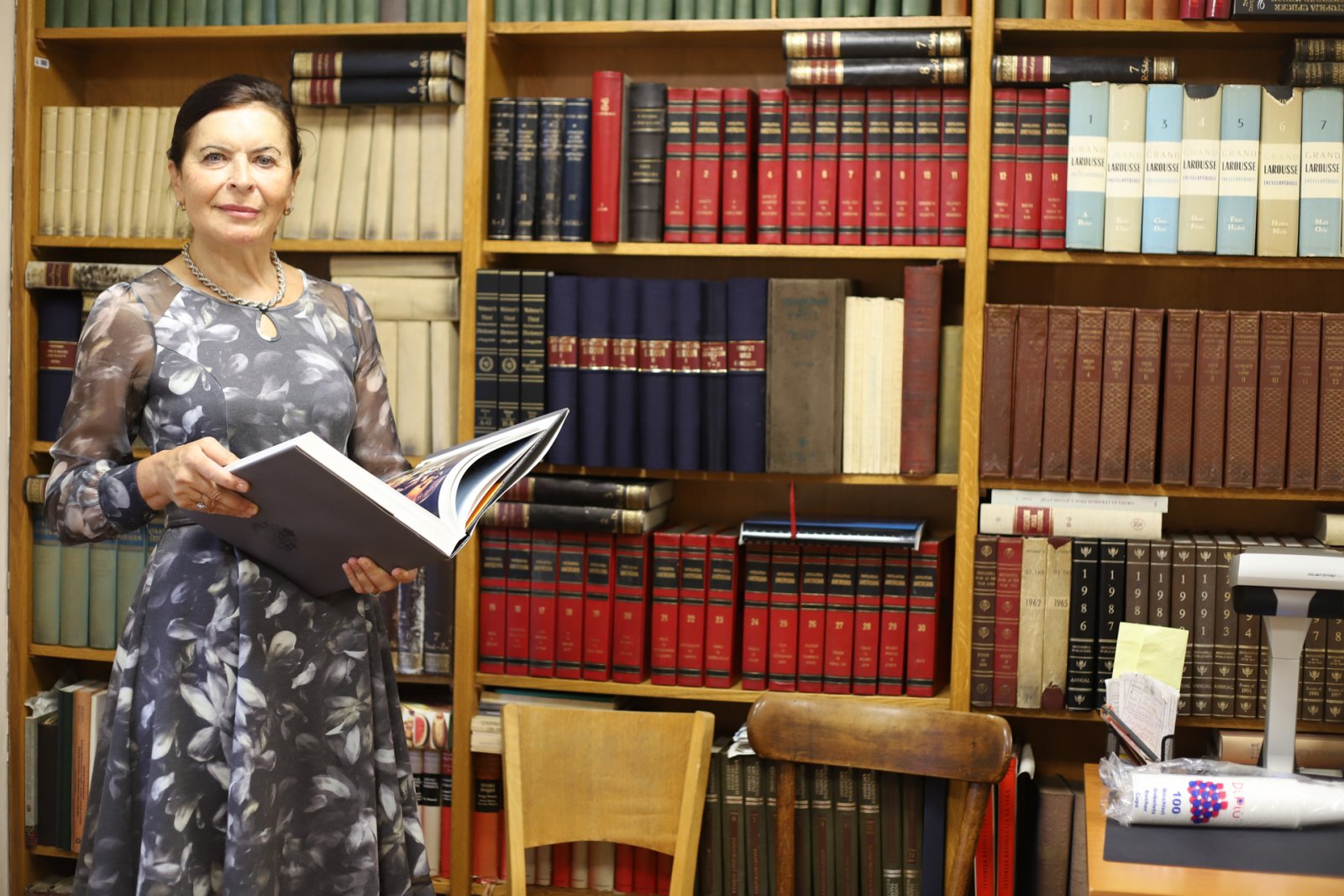 Interview with Prof. Dr. Dragica Vujadinović (Faculty of Law, University of Belgrade)
The Faculty of Law of the University of Belgrade is conducting a project entitled "New Quality in Education for Gender Equality – Strategic Partnership for the Development of Master's Study Program Law and Gender (LAWGEM)".
Prof. Dr. Dragica Vujadinović is heading this European project, and we spoke to her about its importance, aims, and anticipated results.
How did the idea about initiating project LAWGEM come about?
Project LAWGEM emerged from a number of events held regarding gender equality in the higher education of law, under the auspices of the Center for Human Rights of the Faculty of Law in Belgrade: these were conferences, panels, a draft of an Action Plan to achieve gender equality at this institution, the drafting of a Codex for Prevention and Protection from Sexual Harassment, publication of scientific papers on the topic, research about the viewpoints of the fully-employed teaching staff, as well as teaching associates working at the Faculty of Law – all about gender equality in education, society, the institutional framework, as well as about systems of value, stereotypes, and prejudices. From there, we had the idea to apply for an Erasmus+ project of strategic partnership for the development of a master's studies program, "Law and Gender." The project brought together participants of exceptional quality – the University of Cadiz from Spain, LUMSA from Italy, Saarland from Germany, and Orebro from Sweden. The Faculty of Law in Belgrade applied and in 2019 won the support of the European Commission for the project's implementation. What is very important to us was that from the beginning there was a wide circle of teachers, associates, students of the Faculty of Law who were interested in developing a gender-competent approach to legal education. Over 30 teachers and associates from our Faculty showed the desire to reexamine and advance their legal knowledge in various disciplines, both directly and indirectly regarding the law, in order to incorporate the gender-equality perspective into the legal studies curriculum of the master's program "Law and Gender." The result are 18 syllabi that cover all legal and related multidisciplinary areas.
What is the significance of this project for the academic community and society in general?
First, as the title indicates – "New Quality in Education for Gender Equality" – LAWGEM puts forward new standards of education by incorporating into it the gender perspective. Ignored for centuries, to this very day in fact, and yet by any civilizational criterion of a modern age the gender perspective deserves its place on all educational levels, including higher education.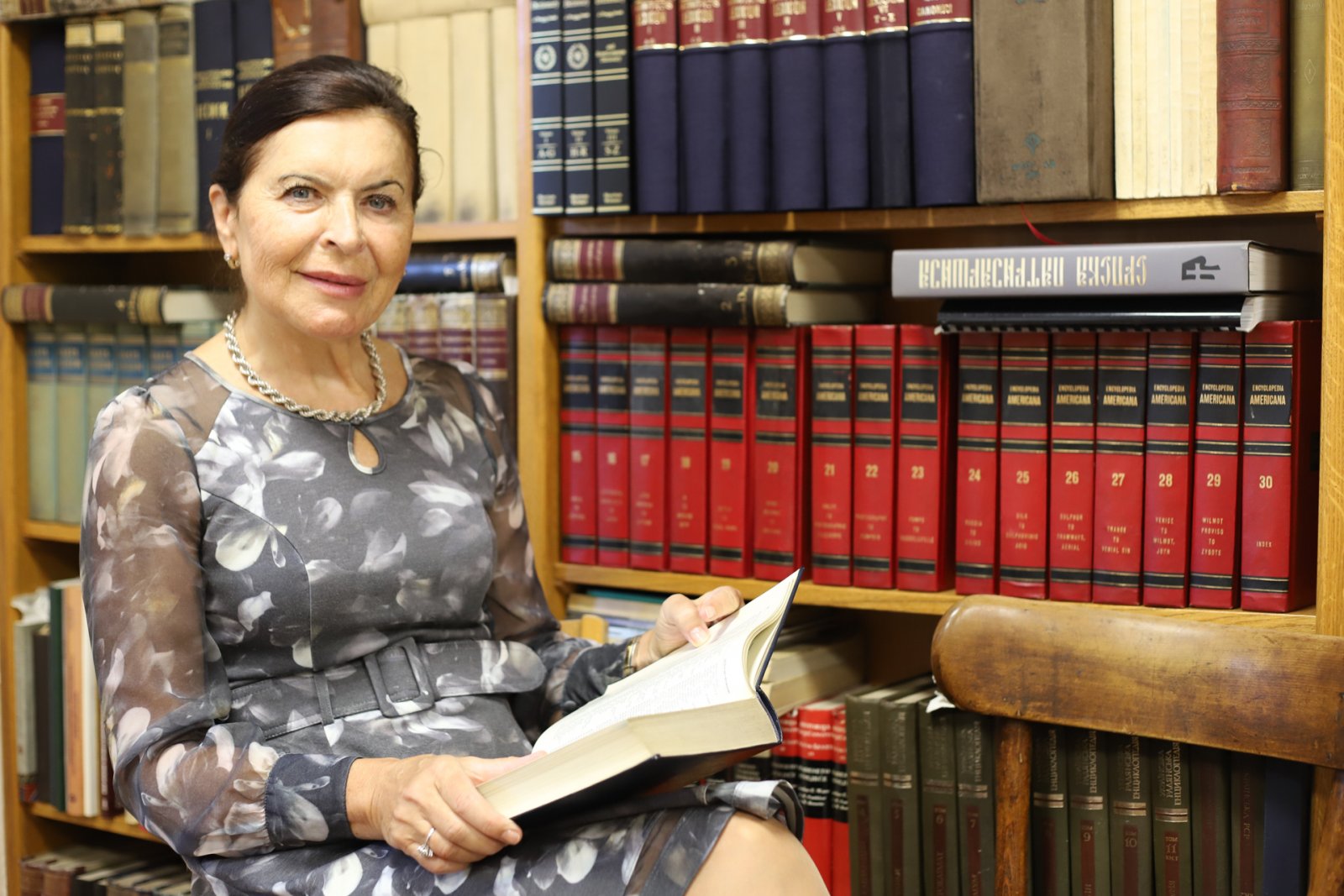 Our endeavor of systemically adding a gender perspective through a comprehensive master's study program can and should be an example of good practice for other faculties and universities in the country and beyond. The benefit for the academic community is long-term and systemic. As for the Faculty of Law itself, teachers acquire new insight and knowledge through research and the effort that went into creating the syllabi for 18 courses. They will also be a resource transferrable across education levels and will thus impact bachelors and doctoral studies. Students will acquire additional academic capacity, meaning that the quality of legal education will be advanced, enriched. Moreover, raising awareness and consciousness of gender equality and its importance for the legal disciplines, as well as for the nurturing of a culture of human rights, will of necessity spill over to law students. This means that future lawyers, regardless of their chosen area of expertise, from judges and barristers, to prosecutors, civil servants, and participants in decisions about strategic policy, will be more sensitive to gender questions and competent to make decisions in the course of their work in a gender-competent way. The importance for society is enormous, as law permeates all structures of social life, making it all the more important that the creation, application, and interpretation of the law always be open and receptive to including a gender perspective in societal rules.
What is the role of the Faculty of Law of the University of Belgrade in this project?
The Faculty of Law is the representative of the University of Belgrade for all activities in this project. The coordinator of the project is a teacher at this Faculty, other participants also, although they were fully supported by the University in submitting the application for the European project of strategic partnership in higher education. And the Faculty of Law teachers are implementing it from start to finish. It is important to note that a significant number of teachers and associates from this Faculty are involved in the creation of the syllabi and writing the textbook for this master's program, while the overall number of people interested in participating in the project's execution is greater still.
What are the aims and expected results of the project?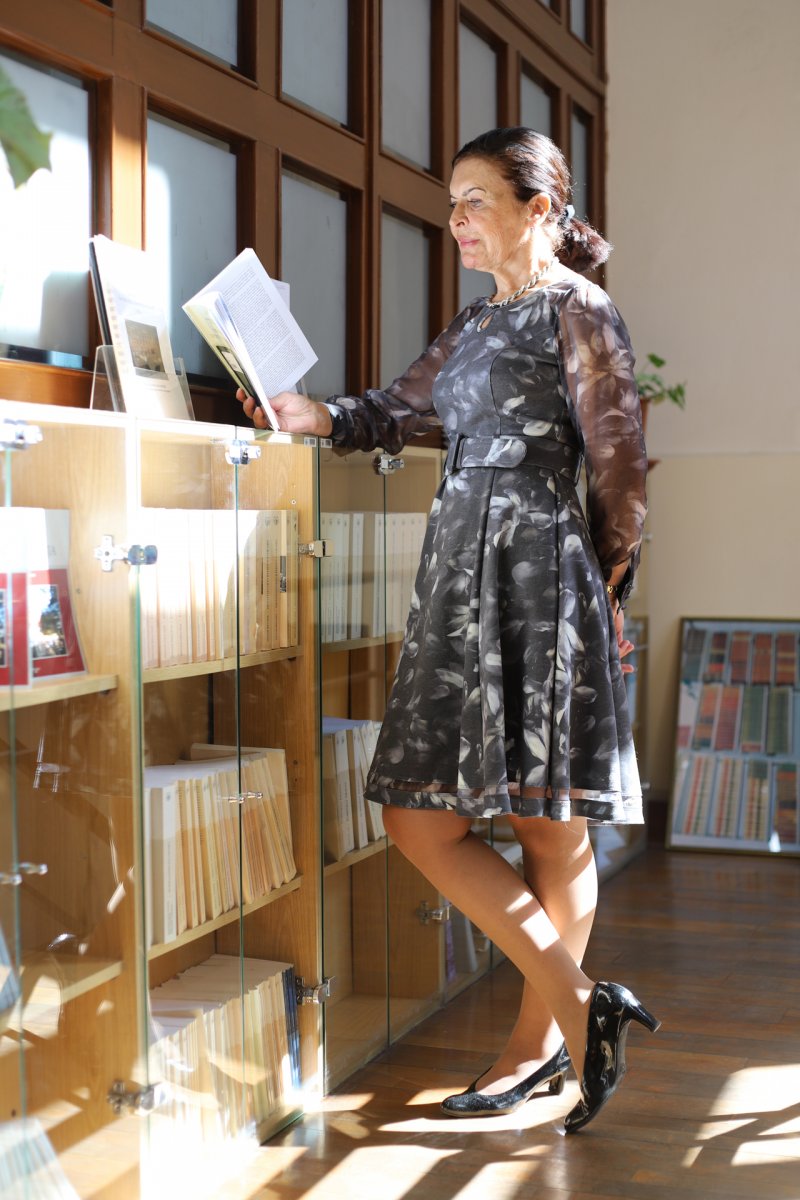 The most specific and important aim is to get accreditation for the master's program "Law and Gender," and begin holding it in the first full school year thereafter. There are enough teachers at the Faculty of Law to teach in the master's program, which will be in English; nevertheless, the teaching will include persons from partner universities, as well as some renowned speakers from the US, UK, Germany, and Italy who are external to the LAWGEM team. The long-term goal is to maintain this university consortium with members of the highest quality. As mentioned, some thirty teachers from across partner institutions will be invited to teach courses in the master's program. The participation of foreign teachers will contribute to the appeal and international character and credibility of our master program. Another long-term strategic goal, if we are to sustain the European and international importance of the program, is the idea for the consortium partners to using this curriculum in applying to the European project Erasmus Mundus Joint Masters. This project grant would ensure institutional ties and joint execution of master's programs over a number of years, as well as a number of scholarships for students of various genders and parts of the world.
What activities have already been implemented, what has been done so far?
This was such a good team, with over a hundred teachers across five European universities, that it structured the joint work on the project – all the proposed intellectual results, as well as many activities have already been completed or will be shortly. All this despite rather unfavorable conditions of the pandemic. Indeed, it could be said that the pandemic did not slow us down at all, as all the national project heads from their respective universities and all the members of the research teams, showed complete dedication, enthusiasm, and readiness for serious work. Actually, this was on its own an indicator of quality, well-nigh a guarantee that the project and its results would continue long after its completed three-year timeframe.
A curriculum with 18 syllabi has been made; an empirical study has been conducted at all five universities, with statistical indicators of the state of gender equality in an institutional context, then for the degree of gender sensitivity of the educational content, as well as for the cultural context (systems of value, stereotypes, prejudices). A comparative empirical study has been completed. A very important intellectual result is the textbook in English, containing 18 chapters dedicated to the course subjects from the curriculum. What must be mentioned is that around 60 teachers from five universities participated in the syllabus-design, while about 50 were involved in the writing (with teams for each subject chapter, based on which some teachers and associates wrote the syllabi, while other team members undertook the task of writing the texts for the book). All LAWGEM members were active and worked creatively on at least one of the tasks. And it should be added that the book will appear from the prestigious German publisher Springer.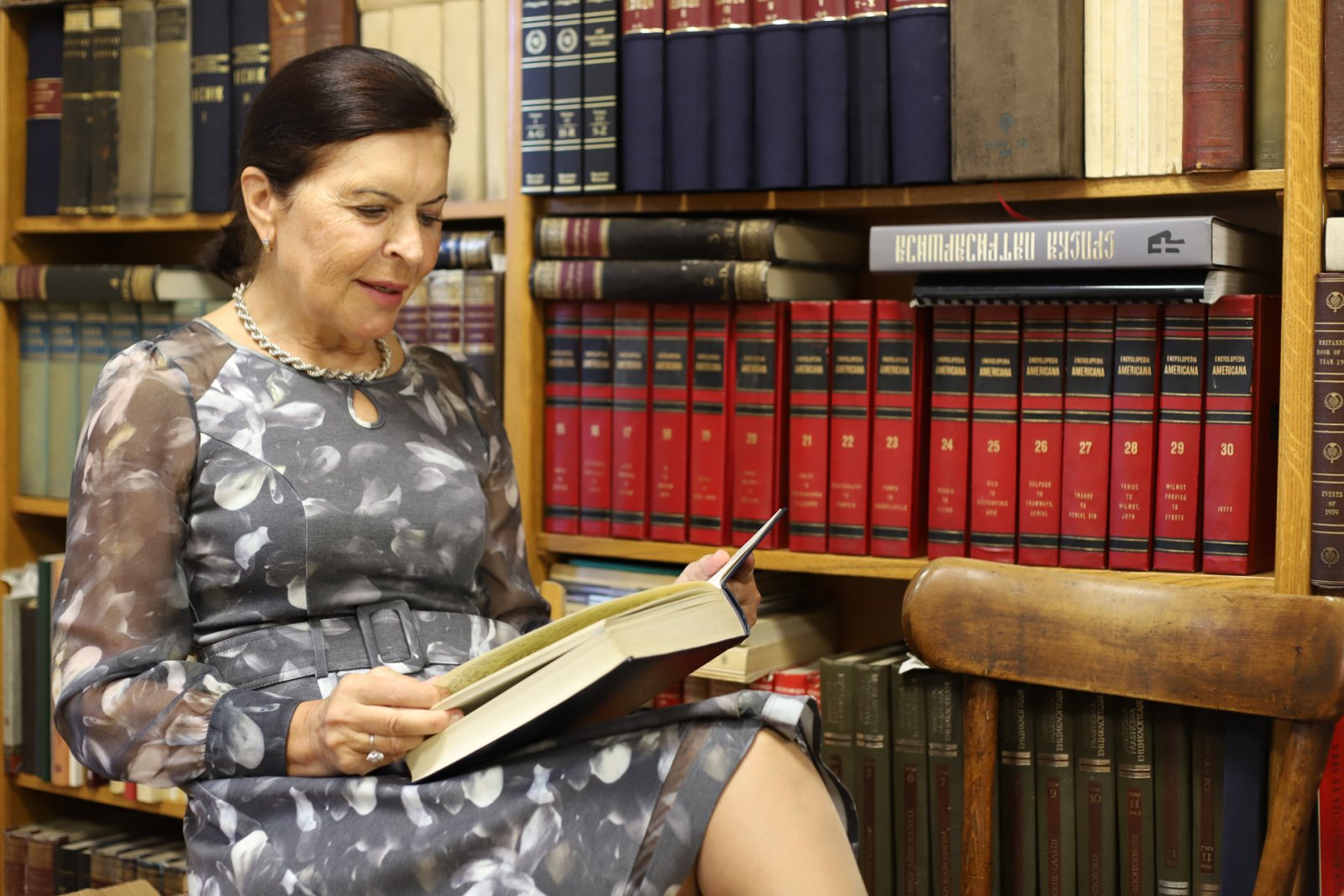 I have already mentioned the very good collaboration of the large number of people from five university systems (and from as many countries), which itself ensured high standards, but was also a remarkable sociological and educational phenomenon. More important still is that such a large number of teachers and associates from the various universities (mostly law schools) accepted to study both feminist legal and political-theoretical literature that had not until then been in their research foreground. Nor is it trivial that this joint research effort brought together persons of both sexes, from different educational systems, diverse cultural, religious, political, social, and historical backgrounds, who were still able to establish dialogue and critical discourse, challenge and confront ideas, and then produce excellent syllabi and write high quality texts together. The textbook chapter will be interesting not only to students enrolled in this master's program, but also to a much broader audience. Also, design of a Life Long Living Platform (LLLP) is well underway, which will provide the academic and general public with a wealth of sources for the study of gender equality. In addition to which, a fifth intellectual outcome is being developed: a legal clinic for gender equality, spreading awareness about cases of gender-based discrimination and violence, as well as sexual harassment. It will contribute to students grasping a gender perspective in judgment rendering. A particularly important activity, one which add considerable value (as it does not fall under mandatory intellectual outcomes of project LAWGEM), is the publication of the book The Gender Perspective in Law. Fifty-seven authors the world over – from the US to Turkey and India, as well as countries from the Balkan region and Western Europe – will publish individual texts. The conceptual framework is to cover all areas of knowledge relevant for law. The German publisher Springer will publish this too in 2022.
As part of the project, we organized several conferences and seminars: eminent thinkers in the field gave lectures on both current and traditional topics, helping the researchers to correctly and comprehensively understand the questions before them. As soon as the pandemic broke out, we took an active approach of "managing risk," consensually and quickly moving to an online work format. All the sessions held, the videos made, and the papers presented at the scientific conferences are available at the project webpage, http://lawgem.ius.bg.ac.rs, while the LLLP content are already being developed and can be consulted at http://lllp-lawgem.ius.bg.ac.rs.
Serbia has already passed some and is preparing further regulation and strategic documents in the area of gender equality and education – what, from the perspective of project LAWGEM, should we make of them?
Project LAWGEM will be an important tool in accomplishing a better focus of these regulatory and strategic documents, that is, the gendering of higher legal education. In other words, the incorporation of a gender perspective into a university education: starting with theoretical, methodological, pedagogical approaches, all the way to course syllabi and teaching material. Gendering legal knowledge, the most significant area of knowledge for conducting policy, to which LAWGEM will undoubtedly contribute directly and through its influence on the gendering of higher education more generally, this is the kind of application and embodiment of some of the crucial aims of some strategic documents that address gender equality. Further, LAWGEM will continue to organize conferences, seminars, to publish texts on topics relevant to gender equality – all this contributes to the fulfillment of strategic aims for the advancement of gender equality in education and in social practice, such as policy, law, the economy, culture, public life.
What further events are planned within this project?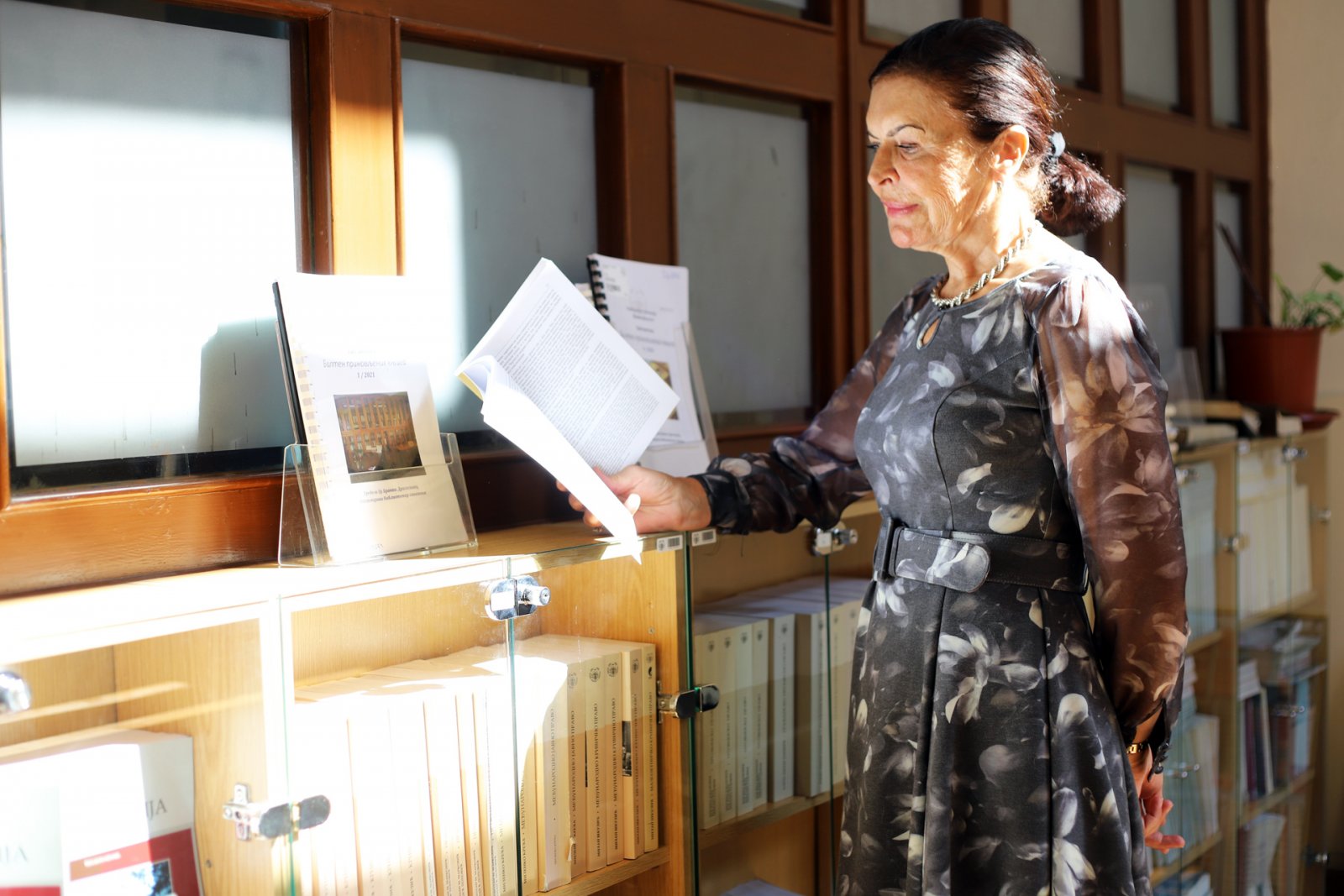 On September 20, 2021, we are planning a conference – under the project LAWGEM umbrella, but also as added value – on gender (in)equality for persons with disabilities. A brief glance of the syllabus shows that the focus is on mutlisectional discrimination, and the conference will hone in on discrimination of sex and gender, in particular of women and girls, but also male and transgender persons with disabilities. There is great interest in this topic among researchers and highest international and local non-governmental associations and independent bodies that tackle multiple ways persons with disabilities are discriminated, but in particular of women and girls among this group. The conference will be international, with technical help from UN Women Serbia, which will allow simultaneous translation between Serbian and English, even online, as well as sign language interpretation. One session will be dedicated to experiences of Belgrade Law students with disabilities; I trust that their presentations will be carefully followed by all education and state authorities. We plan to publish the conference contributions, along with a broader set of articles from researchers who wish to add their own texts. The conference schedule and call for contributions for this book can be found at the project webpage.
In your opinion, how could the relations between the university and non-governmental associations and foundations be improved?
A significant contribution to the conference on September 20th will come from representatives of both Serbian and foreign non-governmental organizations, as presenters and participants. This is the continuation of the practice from previous conferences, in person and more often online, with the presence of non-governmental associations and foundations. It is important to note that the Judges' Association of Serbia and Center for Democracy Foundation are associate members of project LAWGEM: they contribute to its popularization and spreading the good word about the project activities. We will continue to strengthen this cooperation and organize joint discussions on topics that fall within the domain of action of these foundations and the LAWGEM umbrella, such as the relation of democracy and law, the effective creation of working rights, questions of gender discrimination and sexual harassment at work. Another associate of project LAWGEM is the Commissioner for the Protection of Equality of the Republic of Serbia, with whom we have had strong and fruitful cooperation.
Center for Democracy Foundation