New Quality in Education for Gender Equality (LAWGEM)
Strategic Partnership for the Development of Master`s Study Programme LAW AND GENDER - LAWGEM project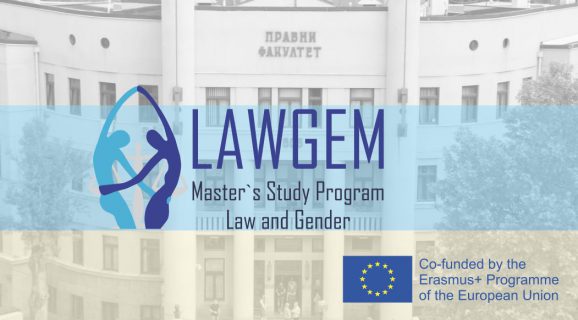 The Center for Democracy Foundation is an associate media partner of the Faculty of Law, University of Belgrade on the project: New Quality in Education for Gender Equality - Strategic Partnership for the Development of Master`s Study Programme LAW AND GENDER, or the LAWGEM project.
The Faculty of Law, University of Belgrade is coordinating this European project (LAWGEM) in collaboration with partners of the consortium from the University of Cadiz Spain, the University of Lums Italy, the University of Orebro Sweden and the University of Saarland / Europe Institute Germany.
The most important planned result of the LAWGEM project is the formation of a curriculum that will consist of 17 individual curricula, all aiming to establish/accredit and implement future master studies in LAW AND GENDER.
For more information about the project click here: http://lawgem.ius.bg.ac.rs
PROJECT ACTIVITIES
---
---
---
---
---
---
---
---
---
---
---