LAWGEM Conference – Feminist Legacy in Legal Theory and Practice
30 June – July 1, 2022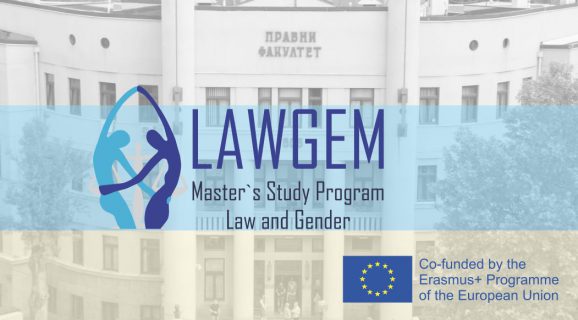 New Quality in Education for Gender Equality
Strategic Partnership
Law and Gender - LAWGEM
Conference – Feminist Legacy in Legal Theory and Practice
Multiplier Event No.4
University of Belgrade
30 June – July 1, 2022
Faculty of Law, University of Belgrade, Conference room (Combination of online session and offline work at FL UB
Please click the link below to join the webinar: https://ppma.webex.com/meet/dragicav
The conference is focused on the topics of the Textbook D. Vujadinović, M. Froehlich, Th. Giegerich, Gender Competent Legal Knowledge, Springer, 2022, which has been one of the main intellectual outputs of the LAWGEM project and which will be presented by the external reviewers as well as by the LAWGEM team members. The round tables will however encompass also the wider context related to the most actual gender issues and with the participation of the prestigious key note speakers.
Download: AGENDA (PDF)

The Center for Democracy Foundation is an associate media partner of the Faculty of Law, University of Belgrade on the project: New Quality in Education for Gender Equality - Strategic Partnership for the Development of Master`s Study Programme LAW AND GENDER, or the LAWGEM project.
The Faculty of Law, University of Belgrade is coordinating this European project (LAWGEM) in collaboration with partners of the consortium from the University of Cadiz Spain, the University of Lums Italy, the University of Orebro Sweden and the University of Saarland / Europe Institute Germany.
For more information about the project click here: http://lawgem.ius.bg.ac.rs