Belgrade in 1968: 40 years later (2008)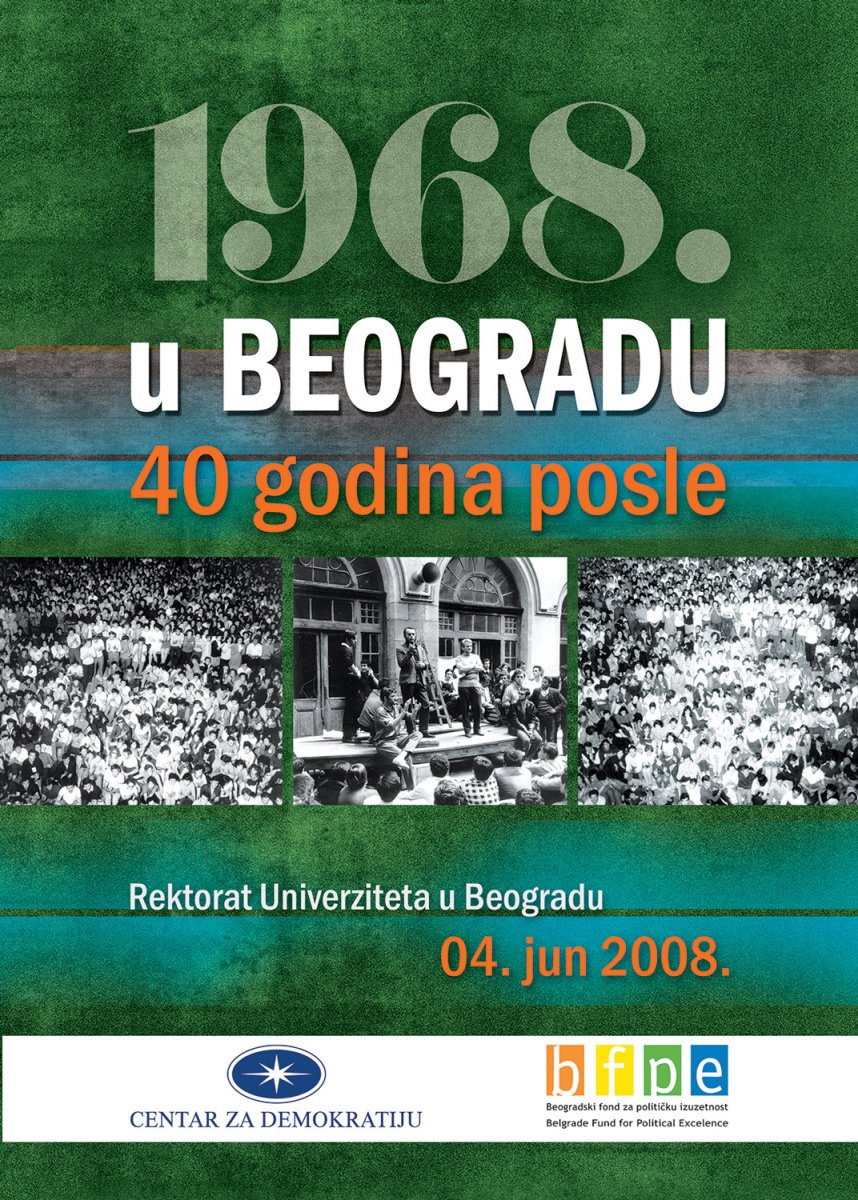 On 4th of June 2008, the Center for Democracy Foundation and the Belgrade Fund for Political Excellence organised a conference entitled "Belgrade in 1968: 40 years later" which was held at the Rector's Office of the University of Belgrade.
In 2008 we, as did other countries around the world, marked the forty year anniversary of the student protests of 1968, by organising various gatherings and events with a desire to better highlight these events and to heighten understanding of why they occurred. Our desire was to also contribute to these efforts, either as direct participants, witnesses or chroniclers, historians and analysts. Our goal was to gain a closer look at the true picture of the events, which had for the previous four decades been the subject of many ideological and political interpretations, which were often far from the truth. This conference was organised by two foundations whose founders and presidents, Ph. D. Dragoljub Mićunović and Ms. Sonja Licht, were directly involved as professor and student respectively, in these protests.
Many of the participants of this conference were involved in the 1968 protests including: Mr. Nebojša Popov, Mr. Mihailo Marković, Mr. Ljubomir Tadić, Ms. Zagorka Golubović, Ms. Ljubinka Trgovčević, Mr. Zarko Puhovski (Zagreb), Mr. Milan Nikolić, Mr. Alija Hodžić (Zagreb), Mr. Sreten Vujović, Ms. Ksenija and Ms. Tanja Petovar, Mr. Aleksandar Ilić, Ms. Mira Hub, Ms. Dusica Žegarac, Ms. Radmila Đuričin, Mr. Ivan Janković, Ms. Irina Subotić, Ms. Vesna Pešić, Mr. Vuk Stambolović, and many others.
Aiding the Project was the Fund for an Open Society.