Public Sector Ban on Employment – Issues and Recommendations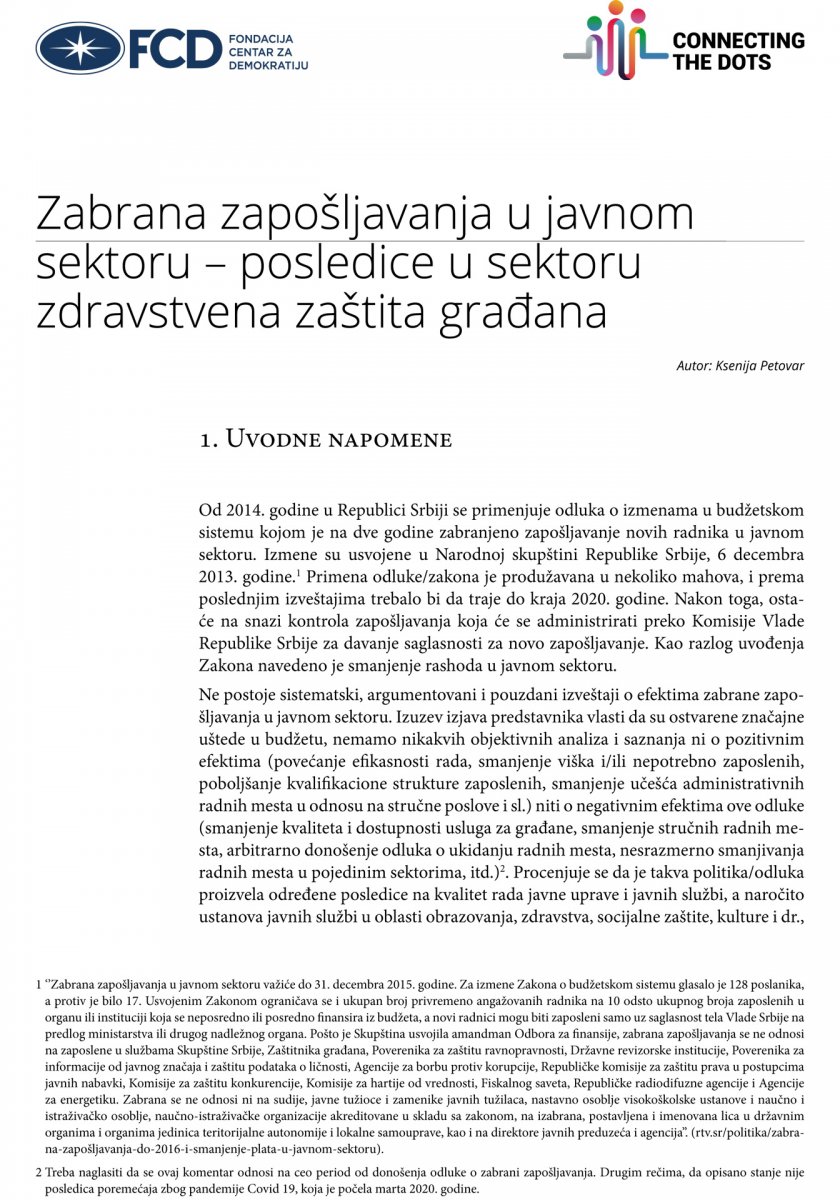 2021.
"Connecting the Dots" project
Summary
As of 2014, a decision banning the employment of new workers in the public sector has been in force in the Republic of Serbia. Permits/approvals for new employment are administered through the Commission of the Government of the Republic. The reason for the introduction of the Law was to reduce public sector expenditures. There are no systematic, reasoned and reliable reports on the effects of the public sector employment ban. There is no confirmed information on whether or not there have been any positive effects of said decision (increased work efficiency, reduction in redundancies and/or unnecessary staff, an improved employee qualification structure, reduction in the share of administrative posts versus professional, etc.) or the negative effects of this decision (reduction of quality and availability of public services, reduction of the number of professional posts, arbitrary decision-making on the abolition of posts, disproportionate reduction of the number of posts available in certain sectors, etc.). Partial data indicate that this Decision has had a particular effect on those sectors which entitle direct communication with the public and meeting the needs of the citizenry - health, education, public utilities and others. (...)

The project is implemented with the financial assistance of the Balkan Trust for Democracy of the German Marshal Fund of the United States-BTD and the Royal Norwegian Embassy in Belgrade.