LABOUR MARKET AND EMPLOYMENT - SUMMARY REPORT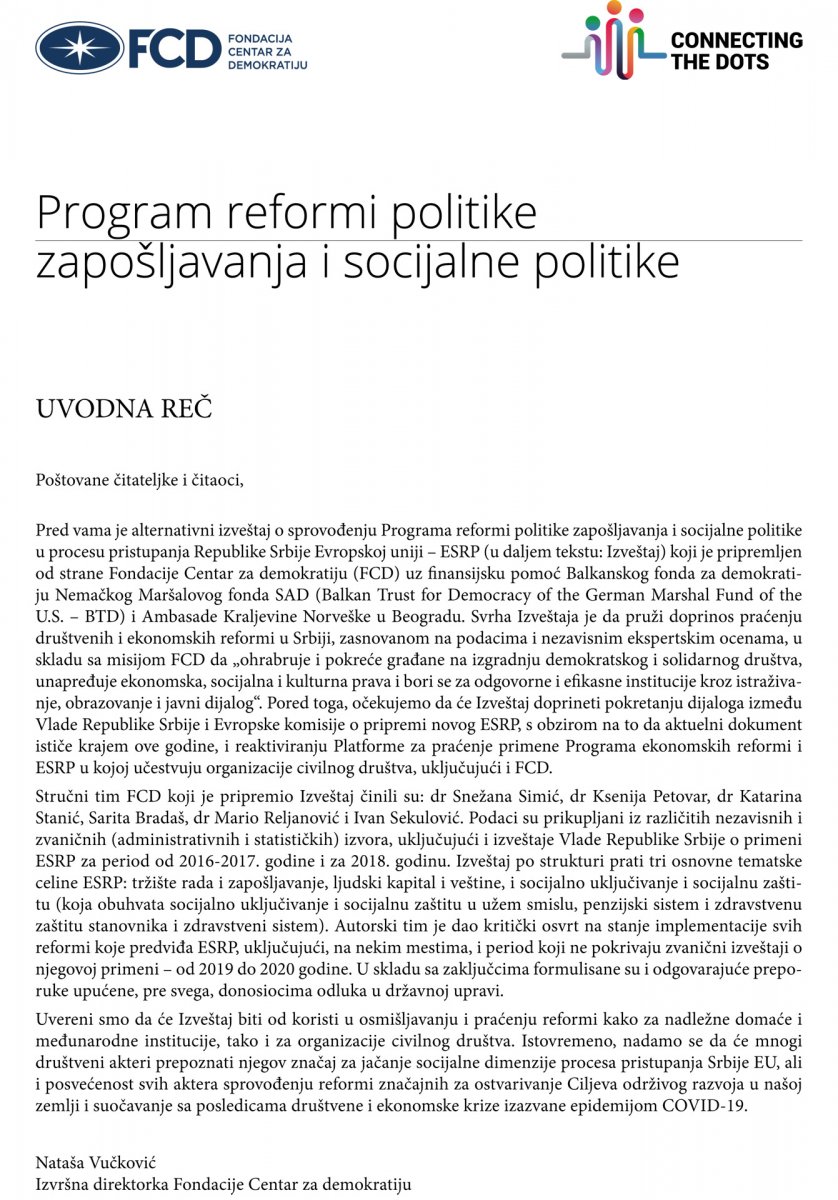 2021.
"Connecting the Dots" project
This analysis of the labour market and employment strives to answer several key questions: 1) What was recognised as a challenge in the labour market and how have these challenges changed since the ESRP was written? Have adequate objectives been set for existing challenges, i.e. adequate measures and indicators in relation to these objectives? Have indicators been sufficiently defined and/or quantified so as to be able to speak with certainty about their fulfilment? 3) Which measures have been implemented thus far and which have not, and what are the chances of implementing unrealised measures by the end of 2020? What objectives and measures have become obsolete due to the changed circumstances on the labour market? 4) What normative and strategic political acts have been adopted in the meantime and how do they affect the implementation of set objectives and measures? (...)

The project is implemented with the financial assistance of the Balkan Trust for Democracy of the German Marshal Fund of the United States-BTD and the Royal Norwegian Embassy in Belgrade.