Analysis: Child Poverty and the 2030 Agenda (Summary)
SDGs for All Platform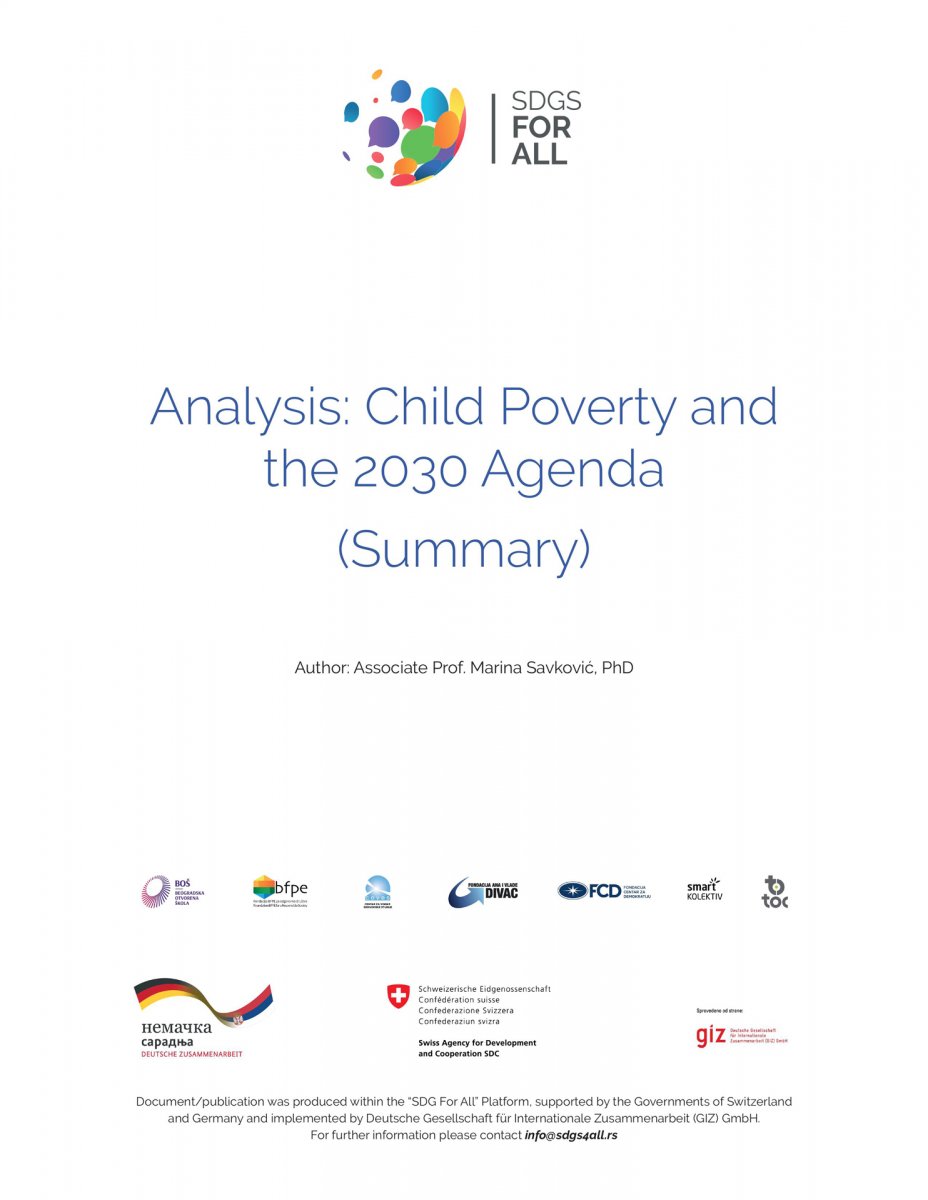 2022.
Author: Associate Prof. Marina Savković, PhD
Summary
The Child Poverty and the 2030 Agenda Analysis, authored by Associate Prof. Marina Savković, PhD, (Center for Democracy Foundation), was prepared in May of 2022 within the framework of the Advisory Thematic Group – Eradicating Poverty within the SDGs for ALL Platform.
The analysis considers the topic of child poverty, child care and children's future, all within the context of the 2030 Agenda and the SDGs.
An overview of the general state of child poverty in Serbia, a review of the legal-strategic framework and the issue of systemic care for children at the societal level were compiled. Principally, support of the education process as a significant way out of the "vicious circle of poverty" was taken into consideration.
The analysis includes recommendations aiming to contribute to the efforts required to eradicate child poverty. The recommendations are as follows: a comprehensive and regular system of monitoring the socio-economic position of children, investment in a universal welfare system, quality service provision and applying the concept of inclusive development.
Analysis: Child Poverty and the 2030 Agenda (in Serbian)
Document/publication was produced within the "SDG For All" Platform, supported by the Governments of Switzerland and Germany and implemented by Deutsche Gesellschaft für Internationale Zusammenarbeit (GIZ) GmbH.
For further information please contact info@sdgs4all.rs