Citizens Unsatisfied With the Work of Inspection Services
Center for Democracy Foundation launched the campaign "Citizens for Reform of Inspections"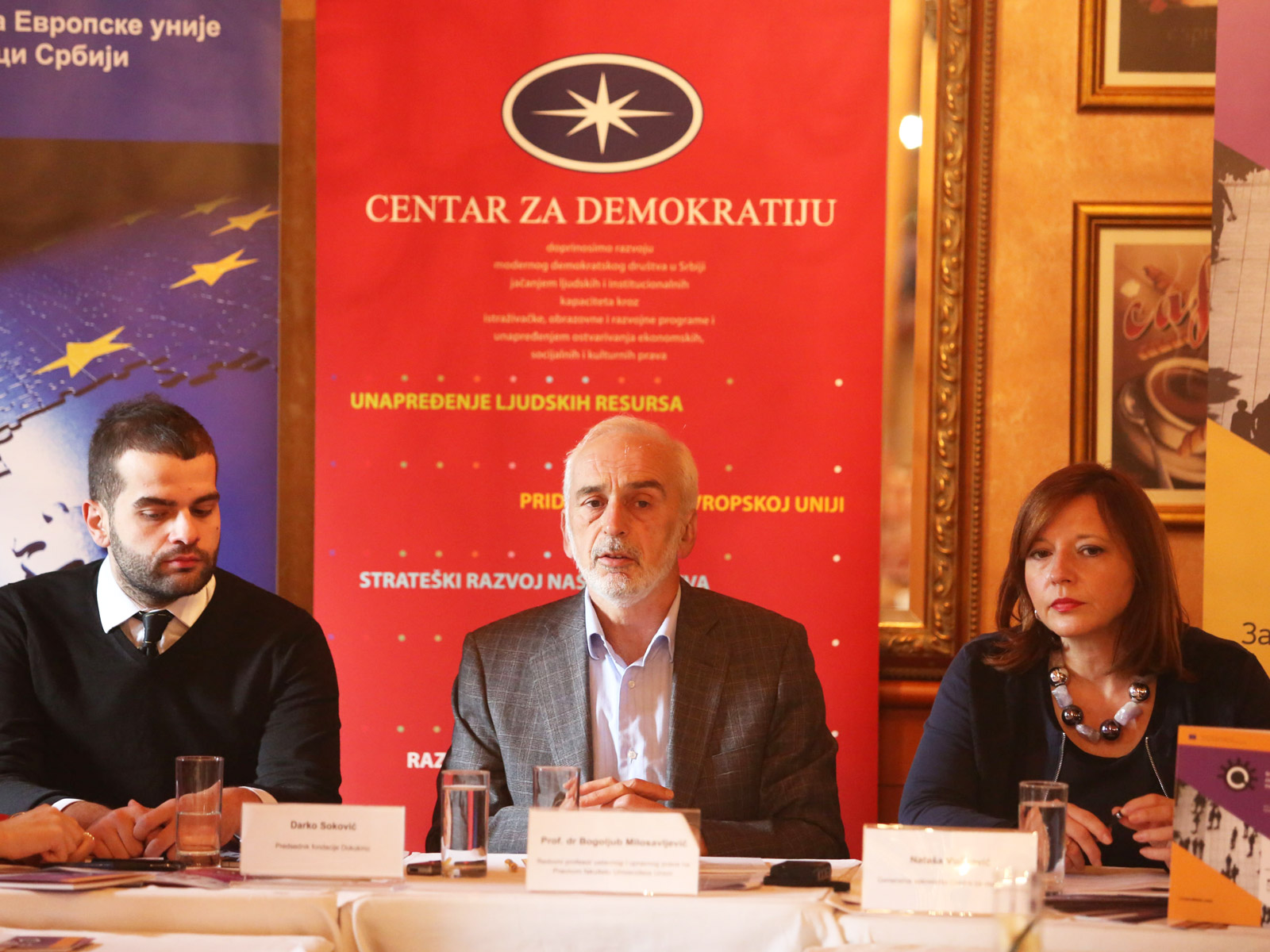 Around half of the citizens of Serbia have bad remarks on the work of inspection services, from which the largest number are related to unresponsiveness, indifference and slow reactions of inspectors, as well as the lack of field inspections. These are findings from the latest research on citizens attitudes, conducted by Center for Democracy Foundation and presented within the study , which officially marked the beginning of the "Citizens for Reform of Inspections – Towards Efficient Inspection System".
"Our aim is to contribute to increased inclusion of civil society organizations into the reform of public administration and community development through advocating for the reform of inspections" said Secretary General of Center for Democracy Foundation Nataša Vučković and added that "Inspection services are one of the key actors at national and local level for formation of efficient, responsible and transparent public administration in accordance with the European Union standards."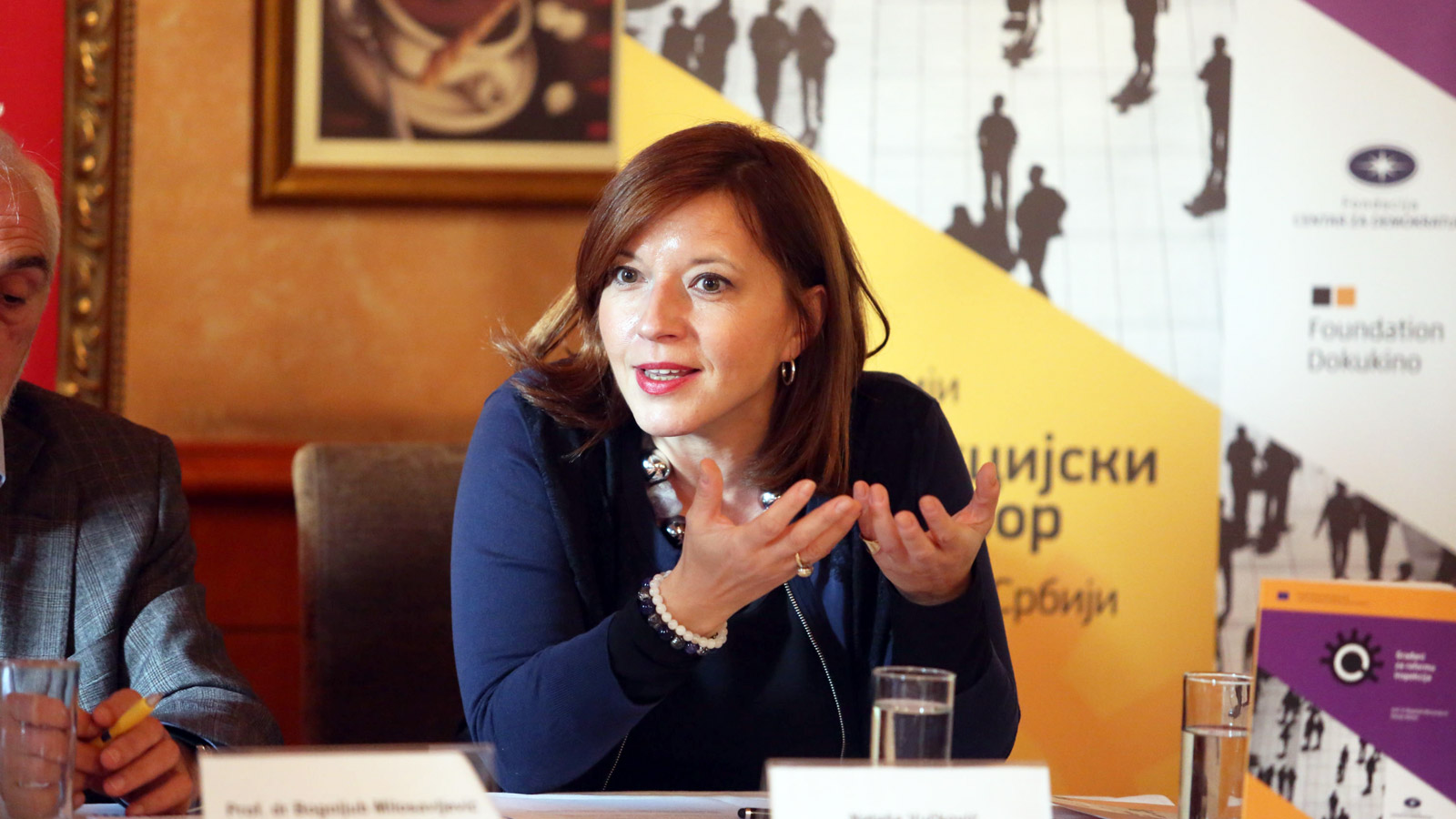 "Only at the national/republic level there are 37 inspections and around 1000 different laws and regulations relate to their work, many of them interfering. Additional problem is represented in fact that some of inspectors do not even know all the regulations" said Prof. Dr Bogoljub Milosavljević , resident professor of constitutional and comparative law of the Law Faculty at Union University. He also added that: "It is necessary to conduct an overall reform of inspection services, where it is possible to merge them and in some cases decentralize them. Besides this, in order to decrease the level of corruption in this area, it is necessary to form a special body that will control the work of inspectors.
"Within the campaign, we plan to organize challenges that will directly involve citizens in the inspections reform, through competition for proposal of mobile application or web platform, which will contribute to improvement of inspection services work" said the President of Dokukino Foundation Darko Soković and added that: "Our wish is to actively engage citizens into the very process of inspection system reform".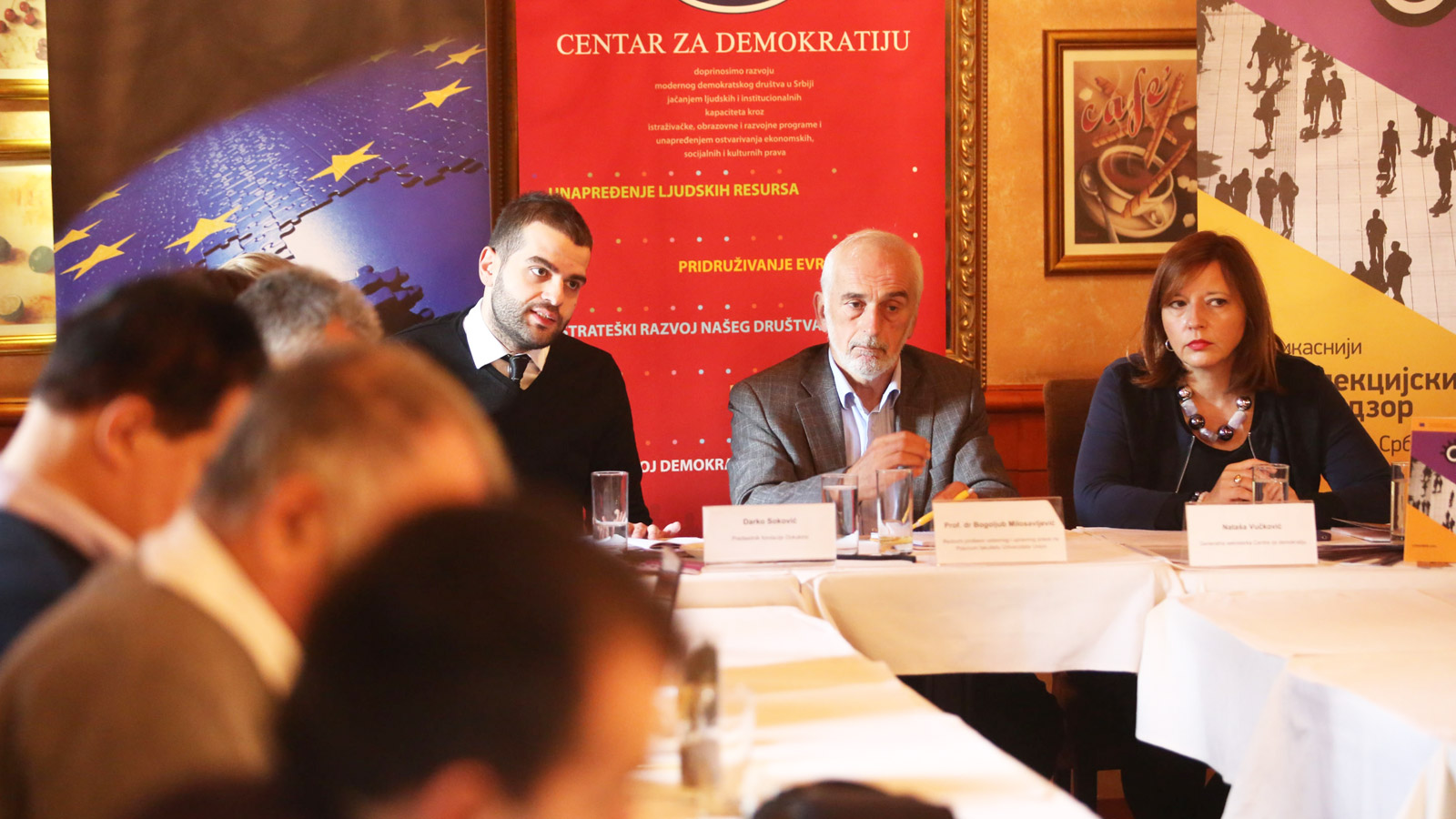 Center for Democracy Foundation conducted anonymous phone research on the attitudes of citizens in the period August 11 – September 5 this year, which interviewed over 5000 citizens about their viewpoints on inspection services work.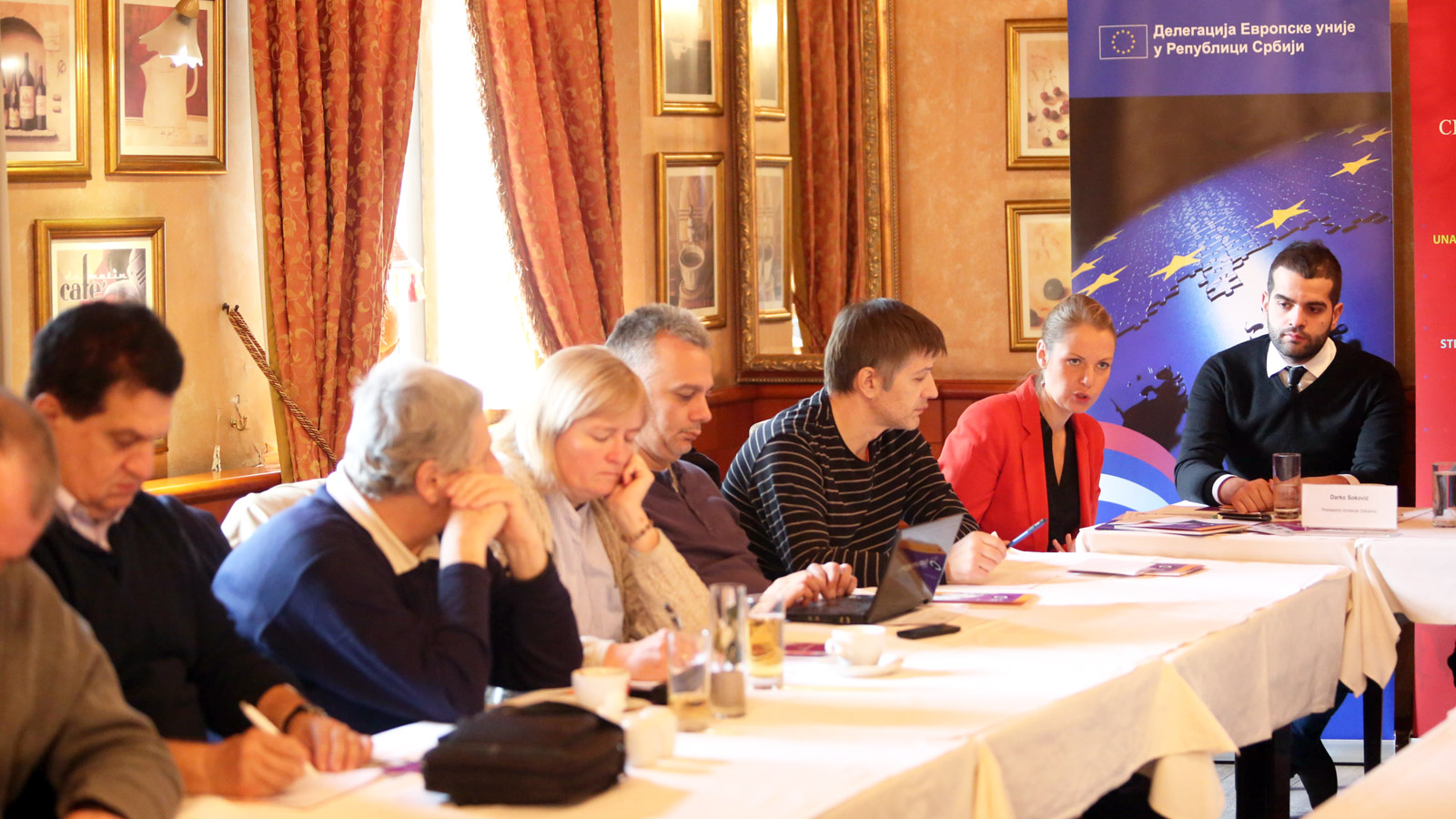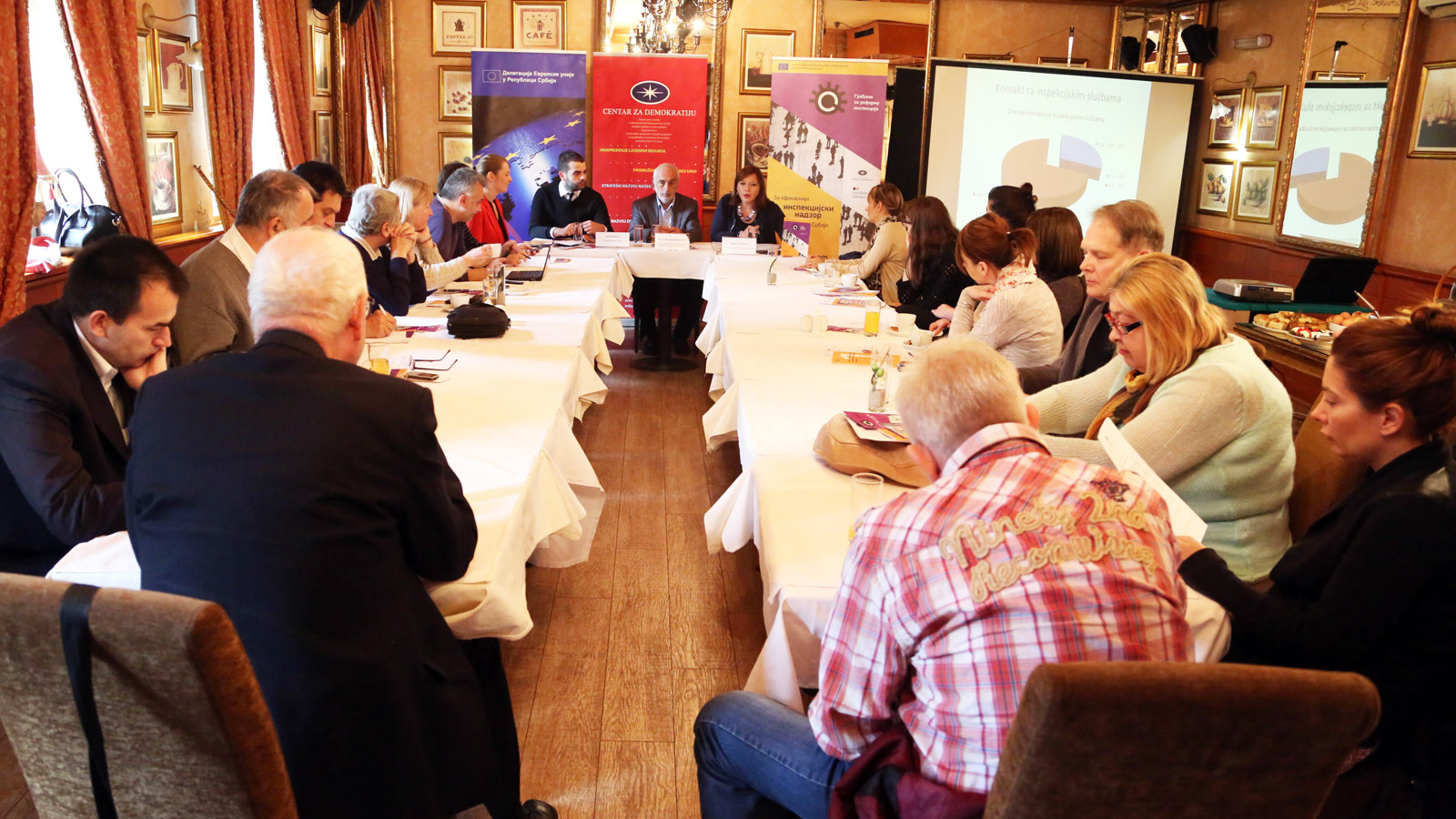 Center for Democracy Foundation