POLITEIA Western Balkans School for Youth Participation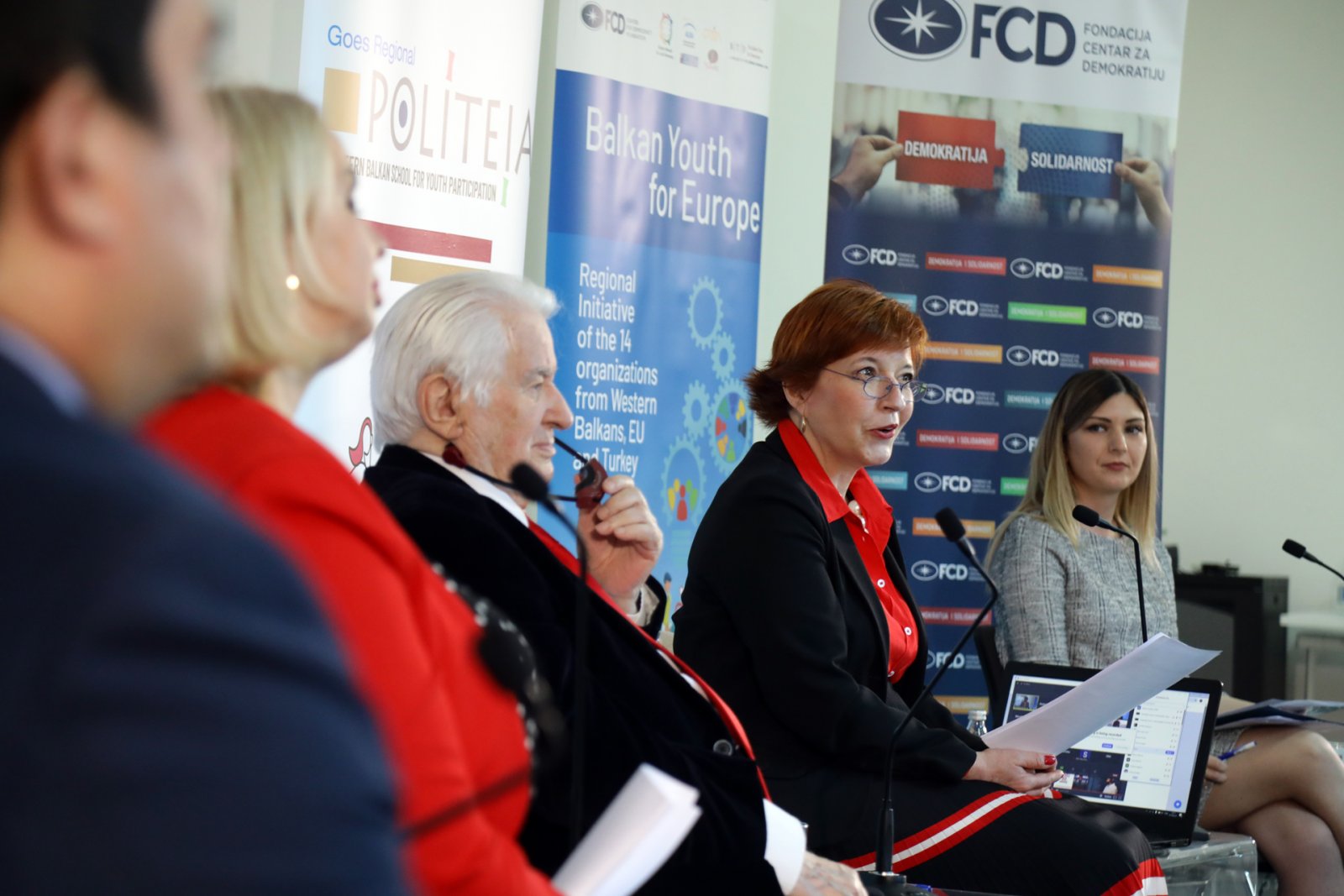 The Center for Democracy Foundation continues its mission to represent democratic, civic, European values by encouraging the citizenry to construct a democratic and solidary society; to improve economic, social and cultural rights and to fight for accountable and efficient institutions through research, education and public dialogue.
Symbolically, in commemorating Europe Day, the new regional POLITEIA Western Balkans School for Youth Participation opened from 7 to 29 May 2021, with 30 students and young professionals from the Western Balkans and Turkey participating.
The following speakers were on the opening panel entitled Western Balkan Youth - Actors of Change: Liselotte Isaksson (European Commission, DG NEAR, Head of Sector, Society, Social Inclusion and Human Capital), Snežana Samardžić Marković (Director General of Democracy, Council of Europe), Jan Zlatan Kulenović (Director of Programs, Regional Youth Cooperation Office, RYCO), Antonella Valmorbida (Secretary General of the European Association for Local Democracy, ALDA), Prof. Dragoljub Mićunović, PhD (President of the Board of Directors of the Center for Democracy Foundation, former MP and President of the Chamber of Citizens of the Federal Assembly of Yugoslavia).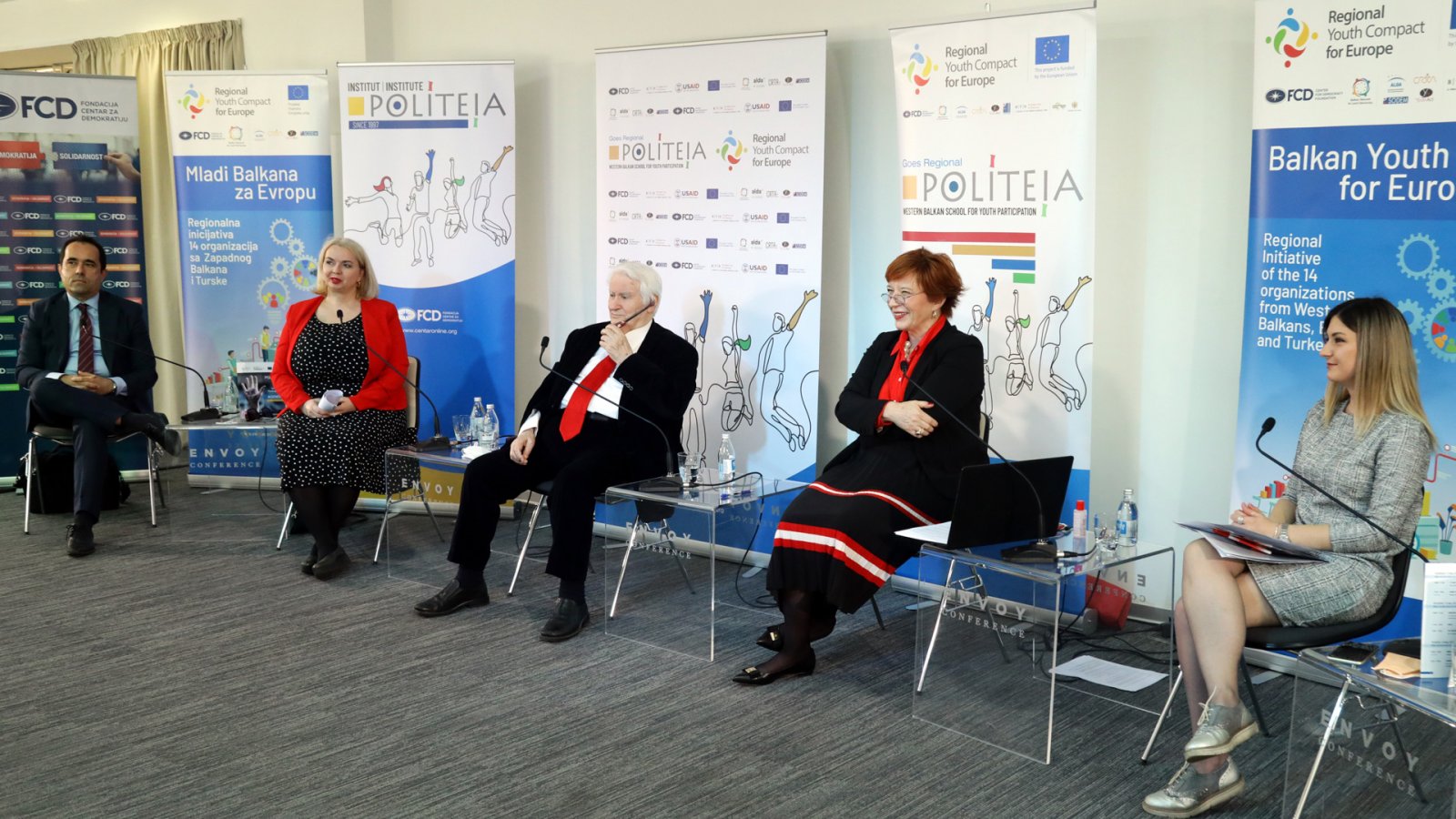 The discussion was moderated by Nataša Vučković (Executive Director, Center for Democracy Foundation), and participants were also addressed by: Jasmina Murić (Head of the Human Resources Department, Ministry of Labour, Employment, Veteran and Social Affairs, Govt. RS), Jovan Protić (ILO Office in Serbia), Đorđo Cvijović (Regional Youth Cooperation Office, RYCO), Marijana Koceku (Women in Public Service, WPS, Albania), Emilija Dolovački (Center for Democracy Foundation).
The POLITEIA Western Balkans School for Youth Participation, intended for youths interested in expanding their knowledge-base and contributing to the development of the society they live in. This is done by networking with other youths living locally, in the Western Balkans or EU. This year, the school's curriculum will be made available via the regional, digital and educational POLITEIA Platform.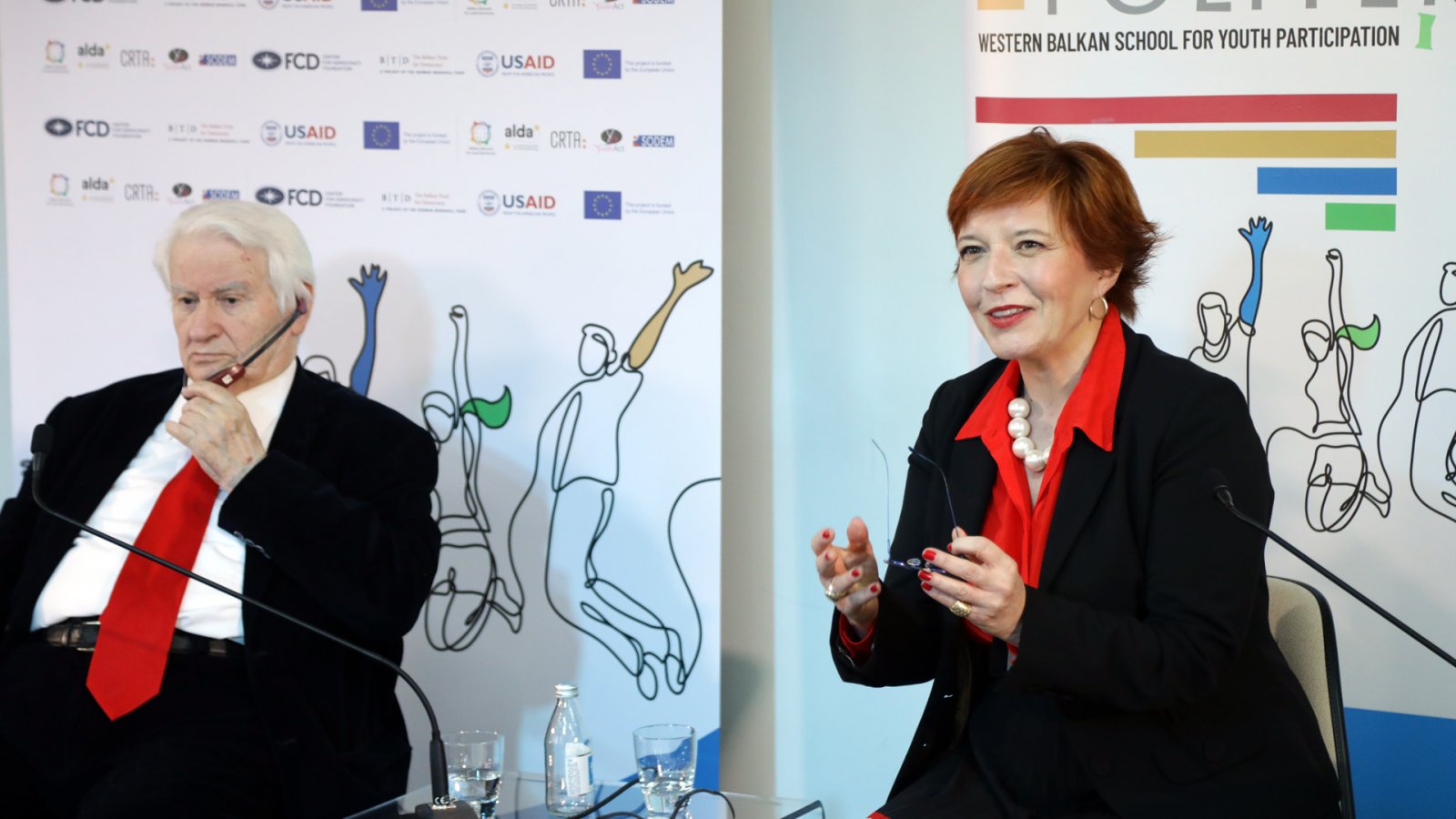 The POLITEIA curriculum has been successfully implemented by the Center for Democracy Foundation for over two decades. From the first Politeia School for Politics and Civil Society Studies held in 1997, where participants increased their knowledge of democracy and European values to today, our courses train and encourage thousands of youths towards active participation in social and political processes. Because of the exceptional group of lecturers chosen to teach at this school, the interactive teaching methodology applied, and the exceptionally qualified participants, today the school is recognised as one of the highest-quality, informal lecture programmes available in this region.
The project is financially supported by the European Union and co-financed by the Balkan Fund for Democracy and USAID.
Politeia 2021 Agenda (PDF)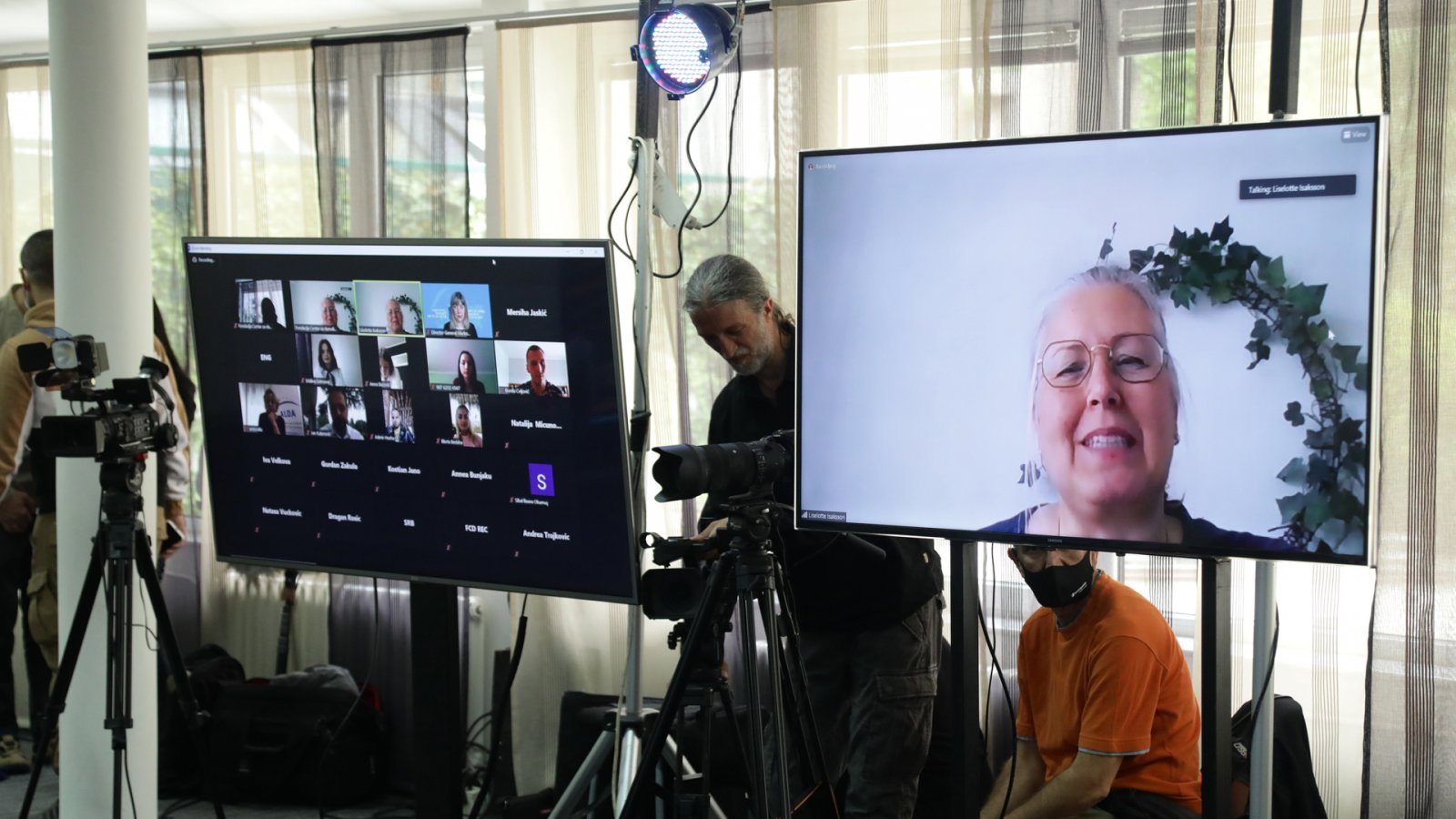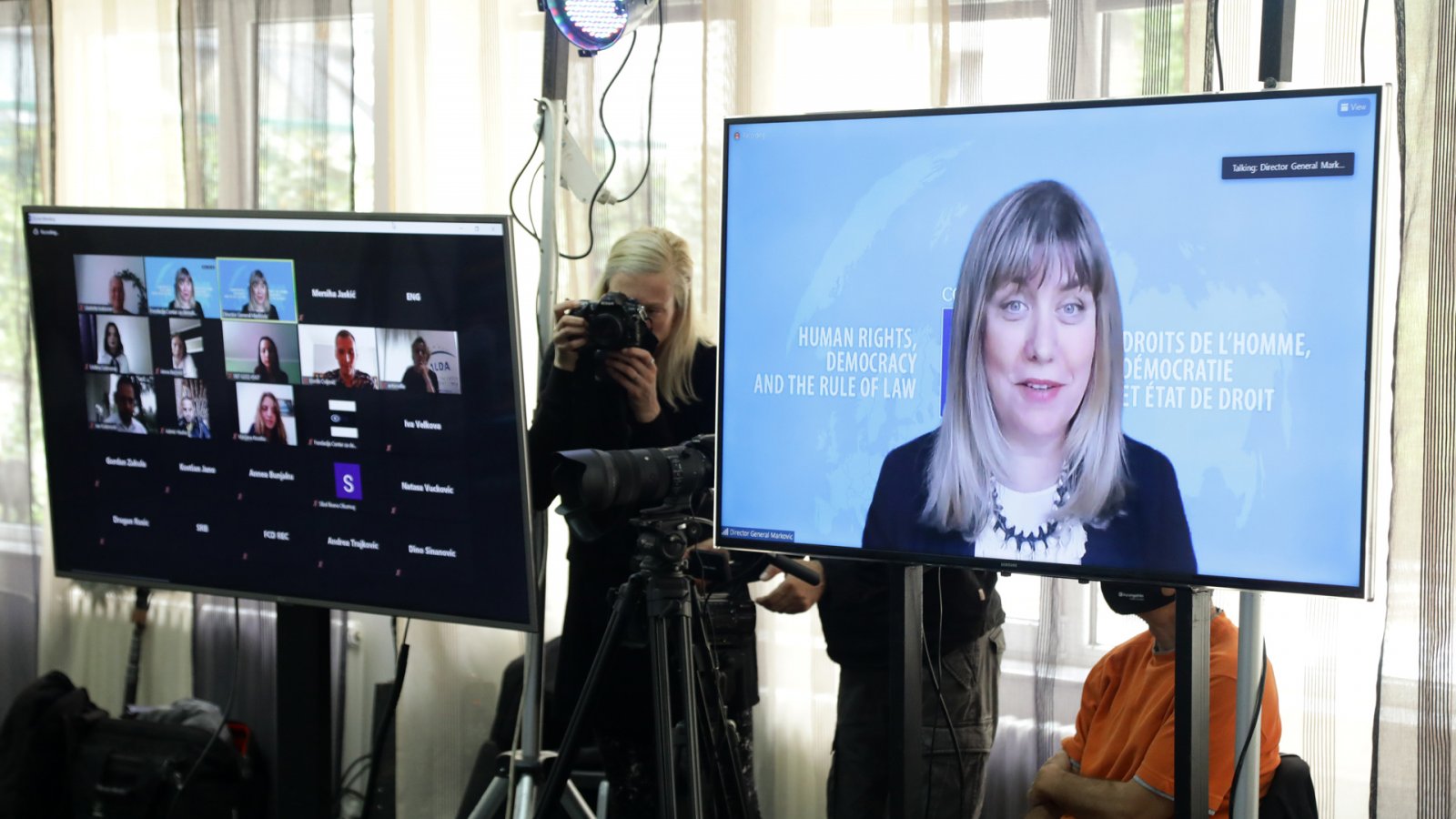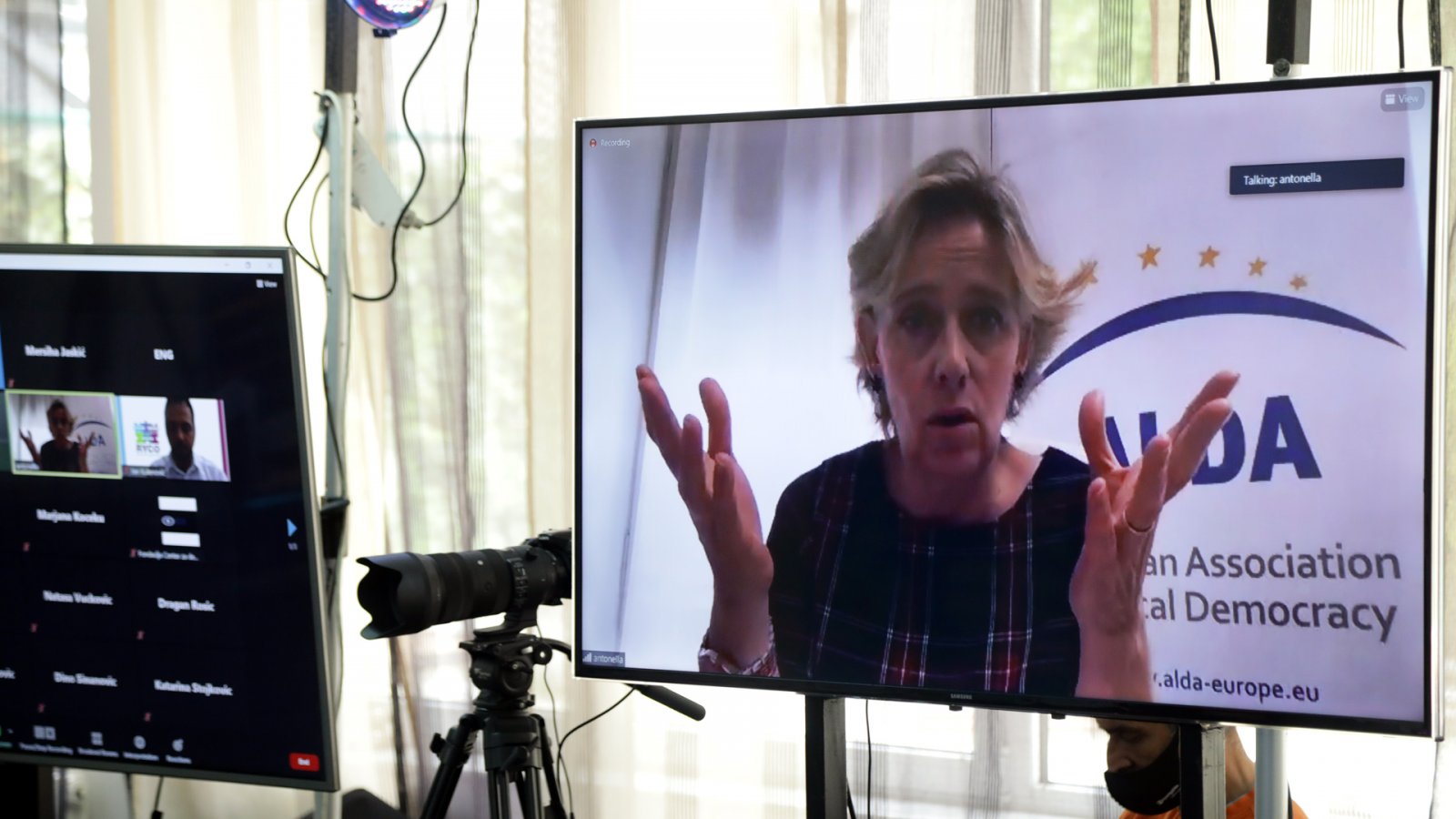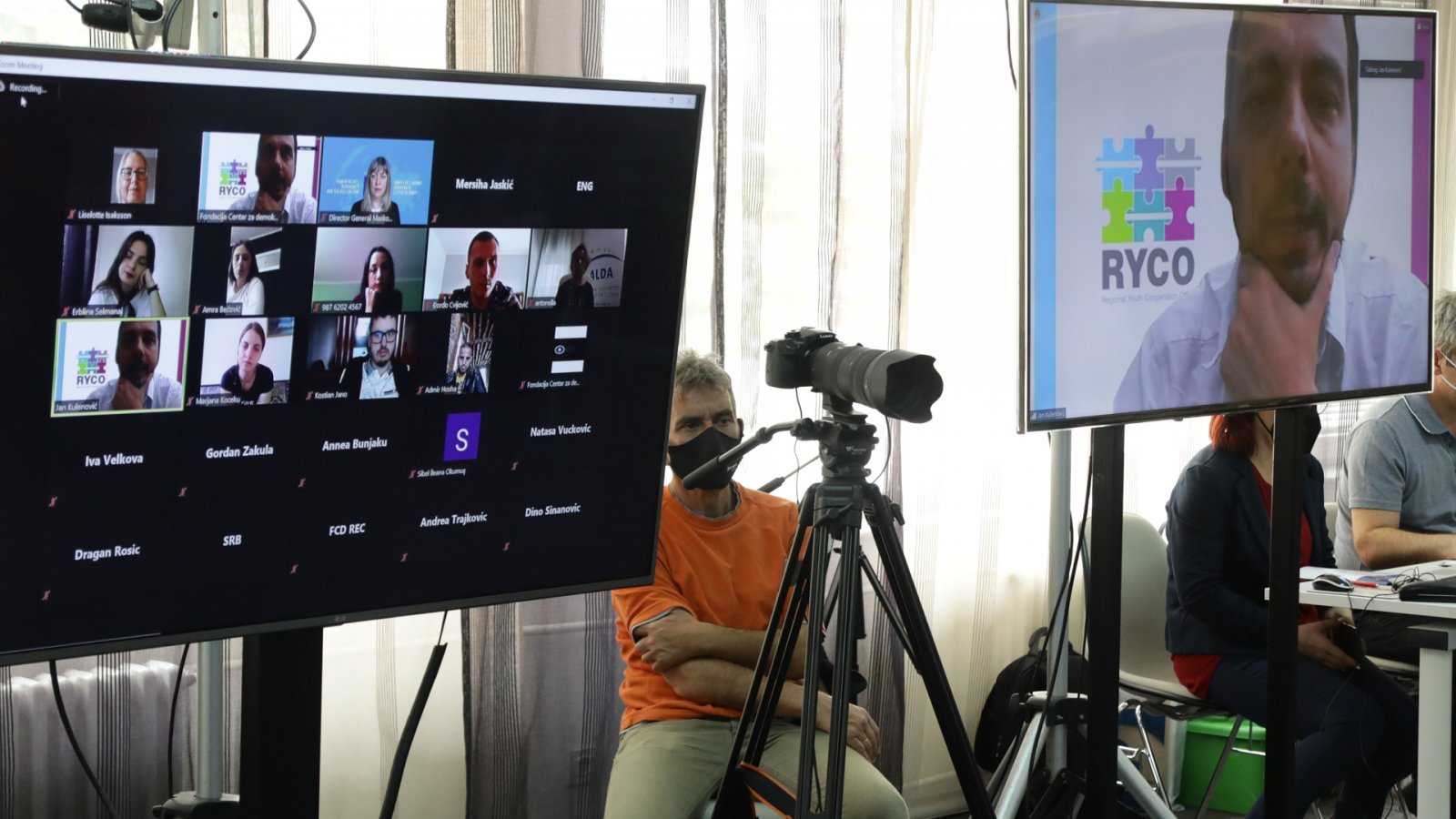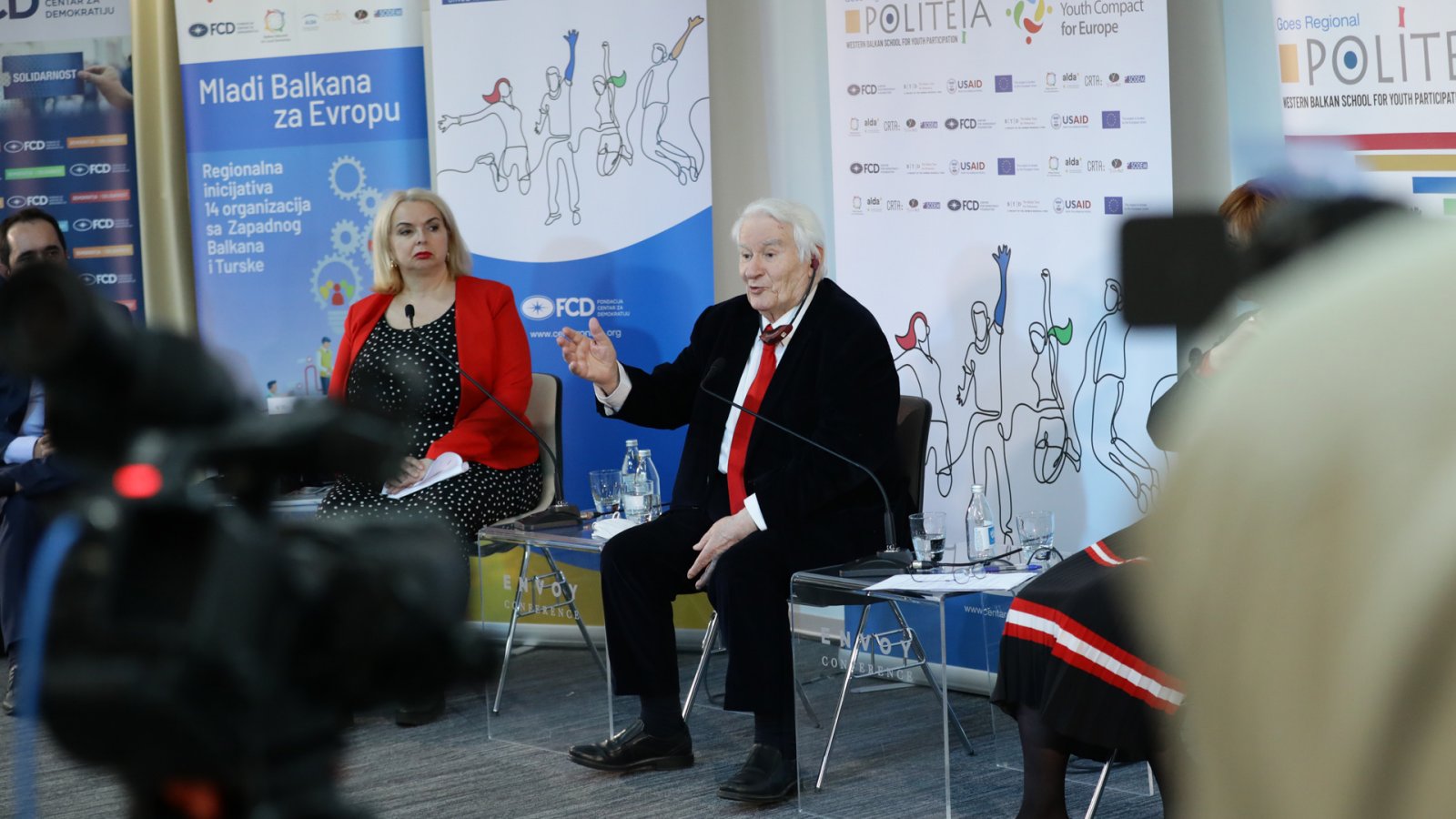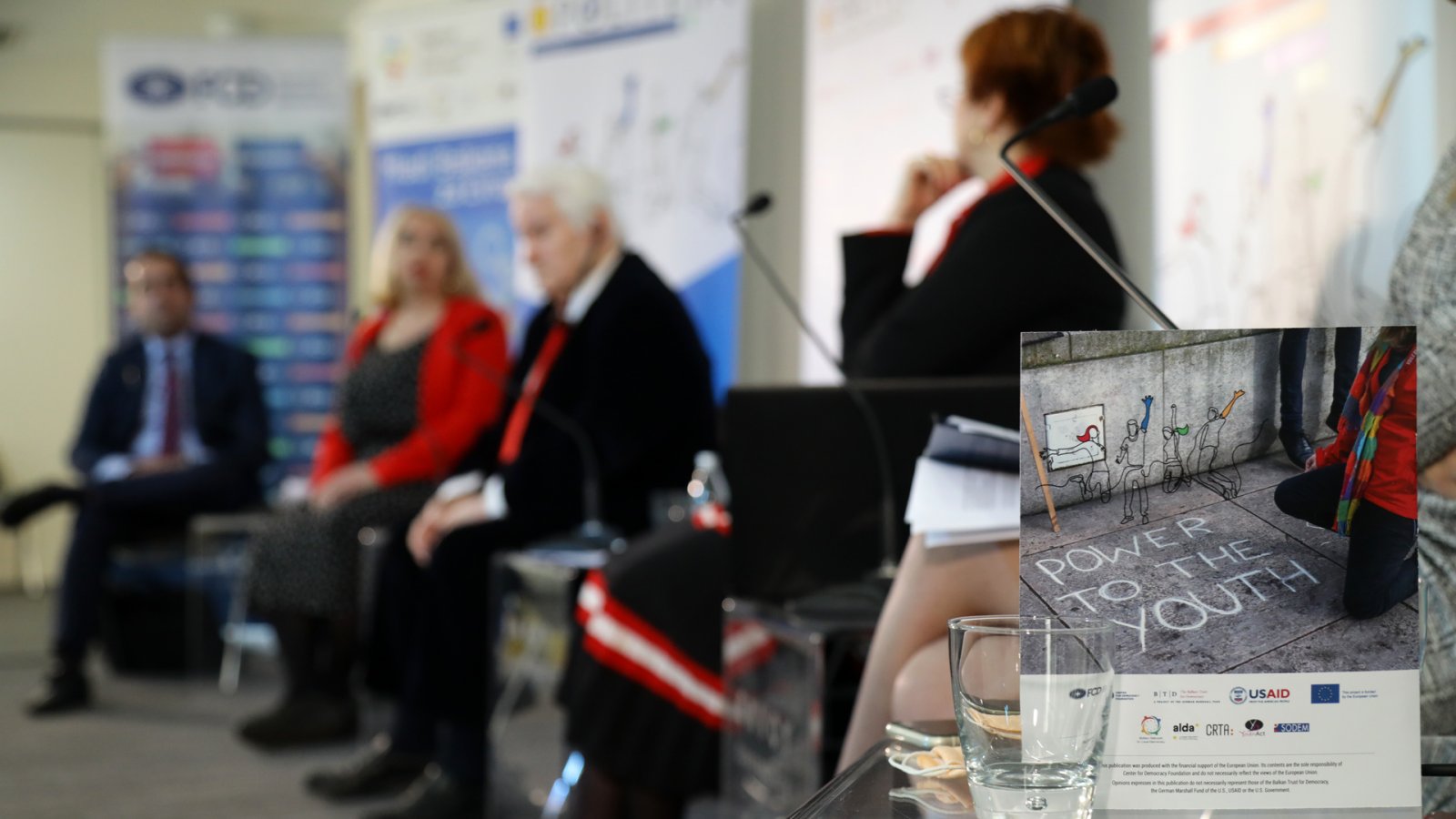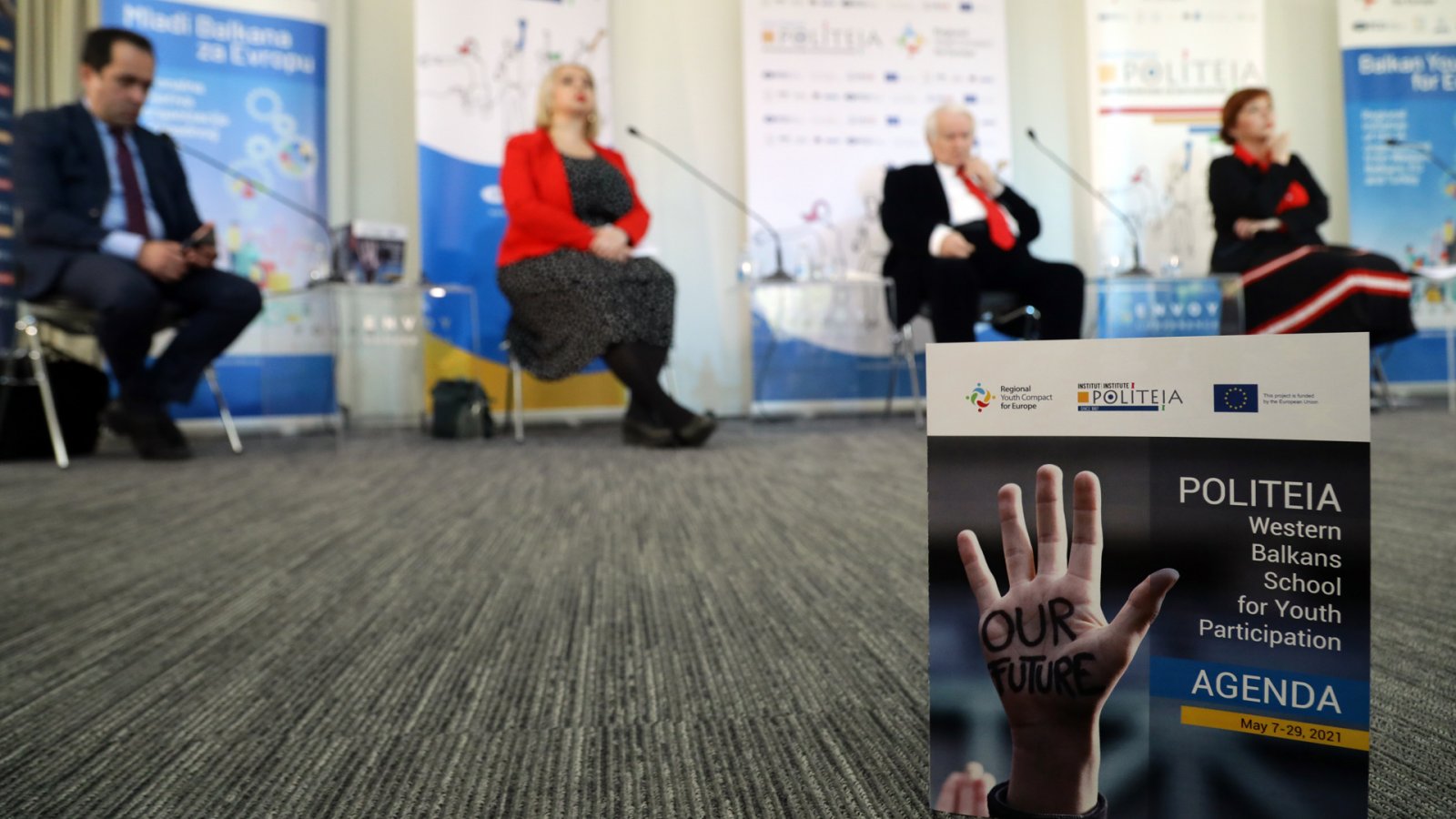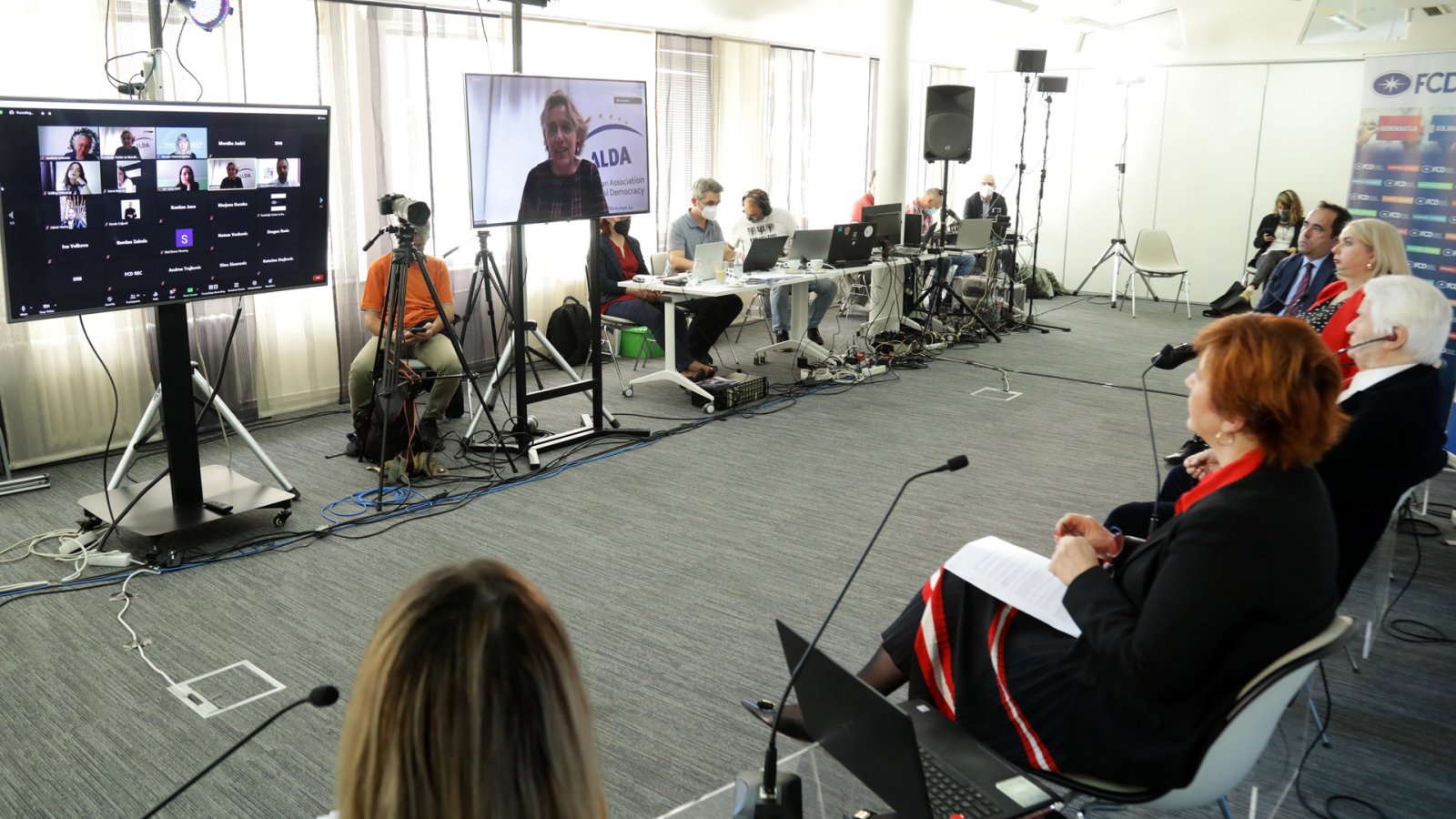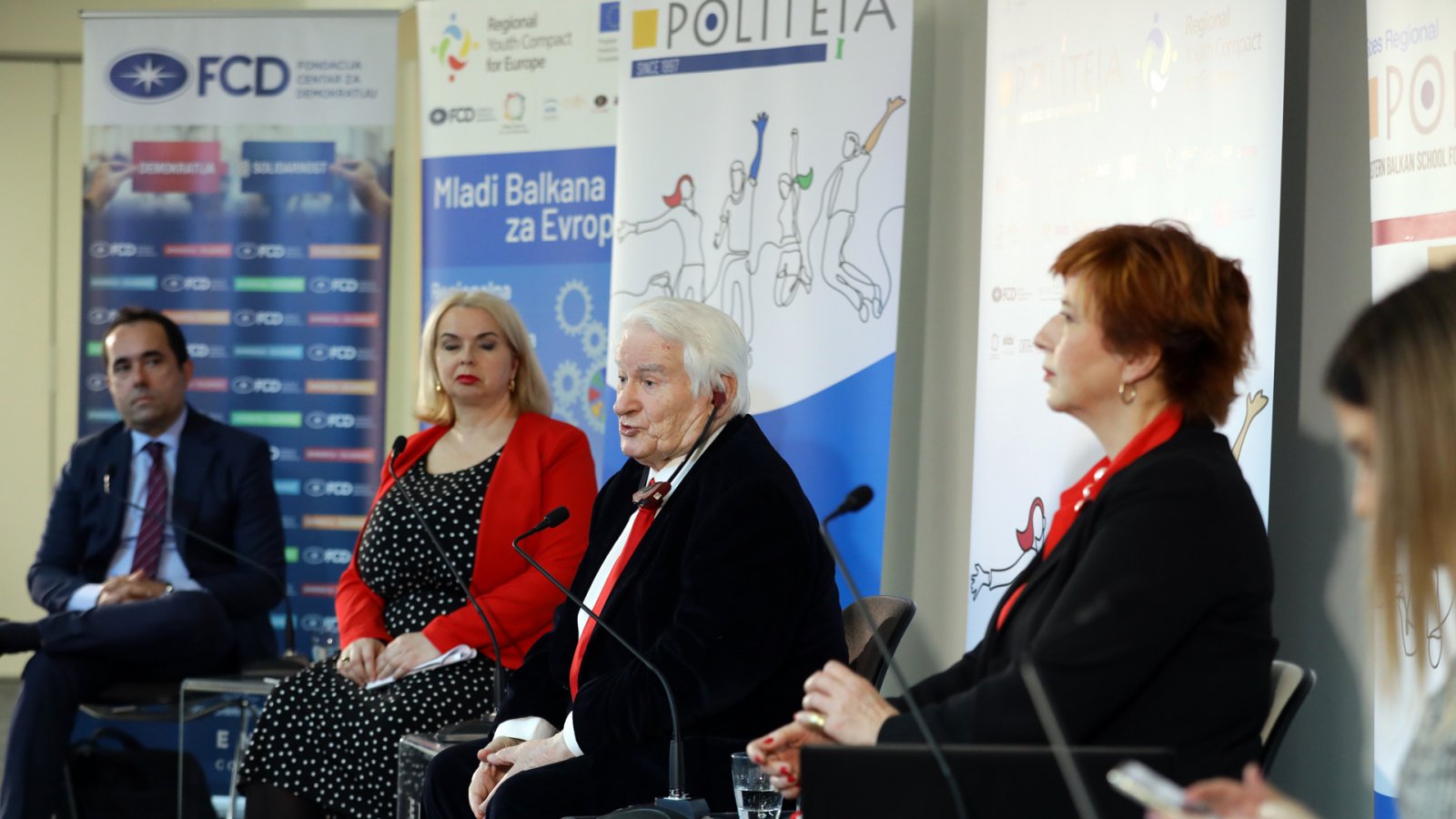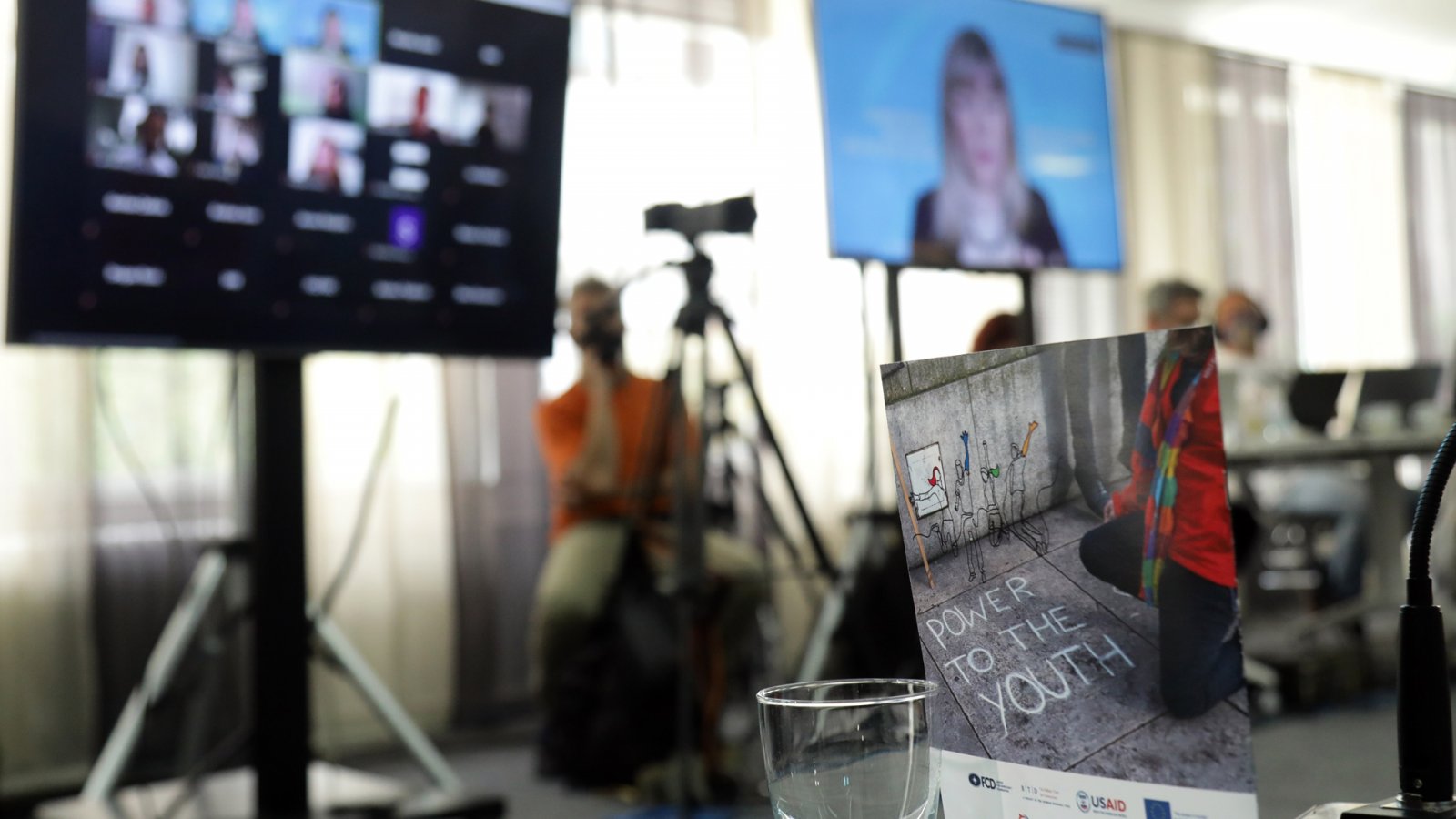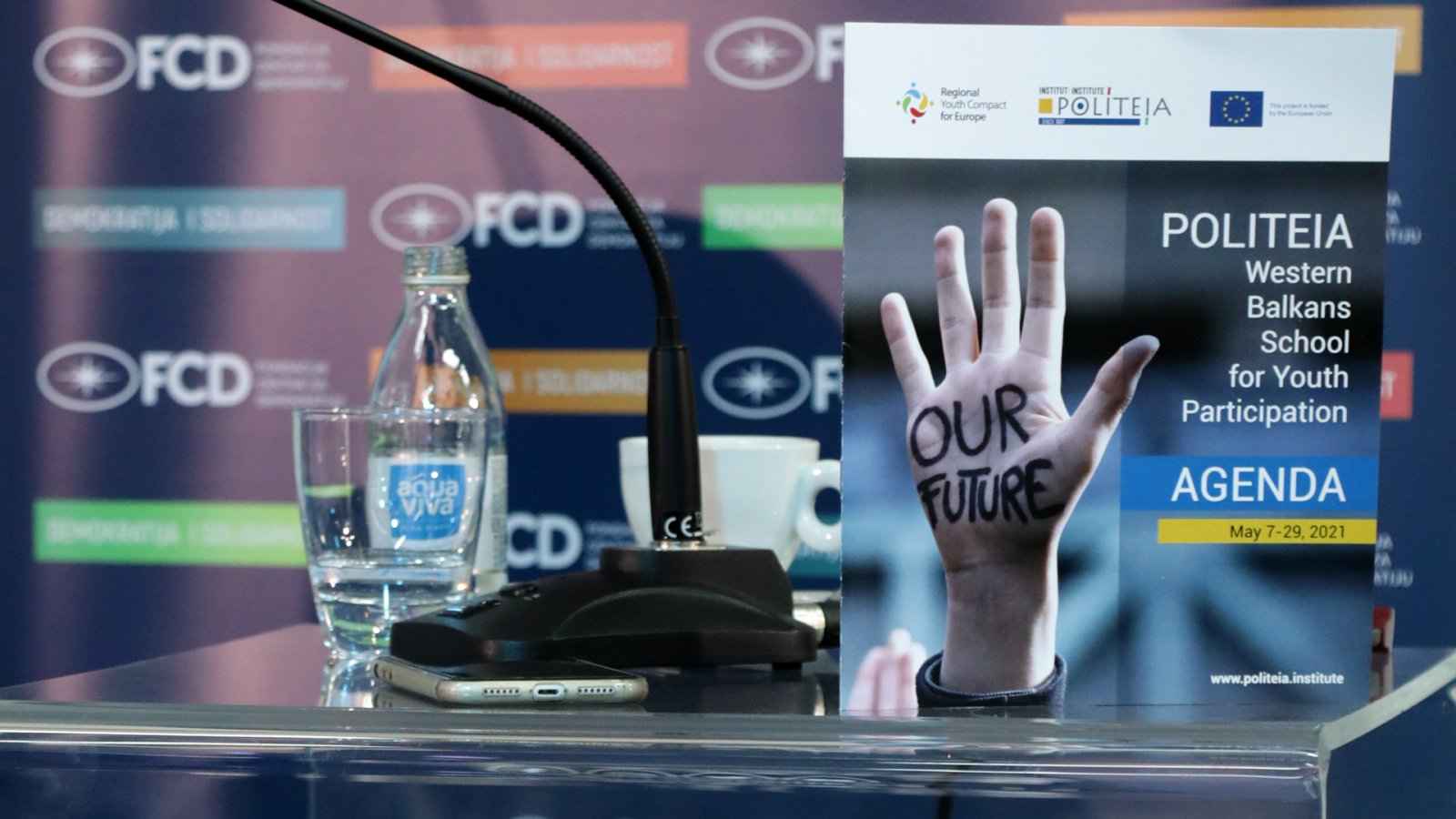 Photo Gallery "POLITEIA Western Balkans School for Youth Participation"
Center for Democracy Foundation
Video
Opening Panel: "Youth in the Western Balkans – Agents of Change"