Recommendations resulting from the Conference "European Union and the Western Balkans: Towards Renewed Trust"
Regional Youth Compact for Europe project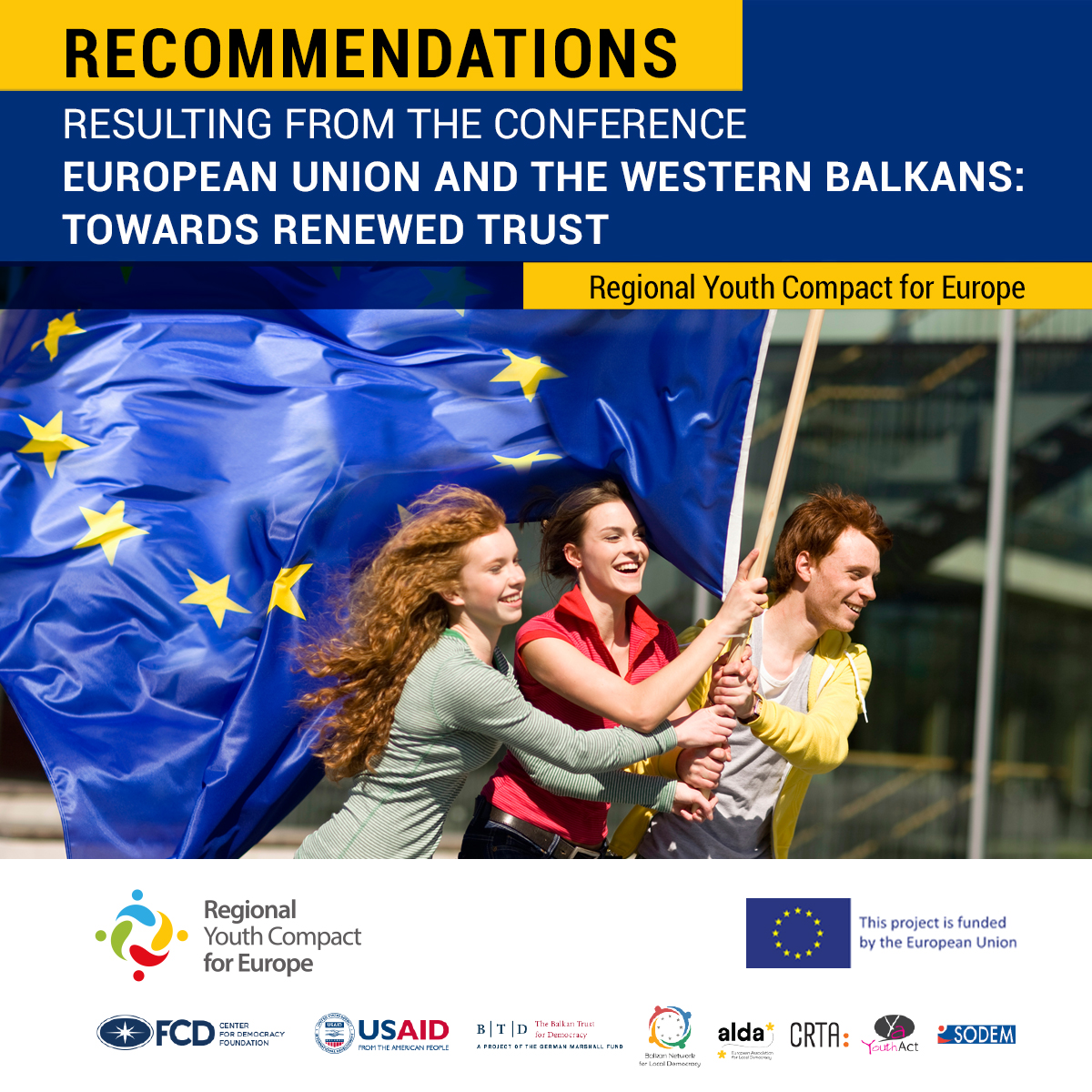 RECOMMENDATIONS
RESULTING FROM THE CONFERENCE
European Union and the Western Balkans: Towards Renewed Trust
held in Belgrade, 1 July 2021,
under the Regional Youth Compact for Europe project
Civil Society Organisations (CSOs) - partners of the Regional Youth Compact for Europe project which over the last three-year period has promoted the process of Western Balkan integration into the EU, brought together and encouraged regional youths toward activism and supporting reforms on the path toward the EU and strengthened the capacities of CSOs in local communities to dialogue with decision makers and the citizenry on the subject of developmental policies. At today's conference, EU and the Western Balkans - Towards Renewed Trust the partners agreed to send the following messages to key actors:
We urge the governments of Western Balkan states to hasten reforms in these areas, in particular, rule of law, democracy and combatting corruption, ensuring the consistent application of EU standards in the areas of public procurement, infrastructural investment and development, and to make environmental protection a political and developmental priority.

We call upon these governments and decision makers to improve the manner in which they present EU contribution to economic and social development to the public as well as the benefits which development and the EU integration process bring to the population, at the regional, national and local levels, and to represent EU membership as a priority strategic foreign policy.

We ask the governments of Western Balkan states to apply the principles of the European Pillar of Social Rights in planning public policies and in monitoring reforms, and thus strengthen the social aspect of EU integration, which is of key significance to maintaining and intensifying the support of the public in this process.

We call upon both our government and the EU to include Western Balkan youths in considering development policies and encouraging them to apply European values through educational, cultural and regional collaboration.

We consider it important that the Western Balkans are included in the Conference on the Future of Europe.

We invite the EU to open accession negotiations with Northern Macedonia and Albania by year-end 2021.

We invite the EU and countries of the Western Balkans to continue to develop solidarity in resolving their mutual issues and crises management. We also expect solidarity from regional EU member states on our path toward EU integration.

We believe it a necessity that all participants in the political sphere work toward improving the quality of political dialogue, parliamentary democracy, the participation of the citizenry and freedom of the press.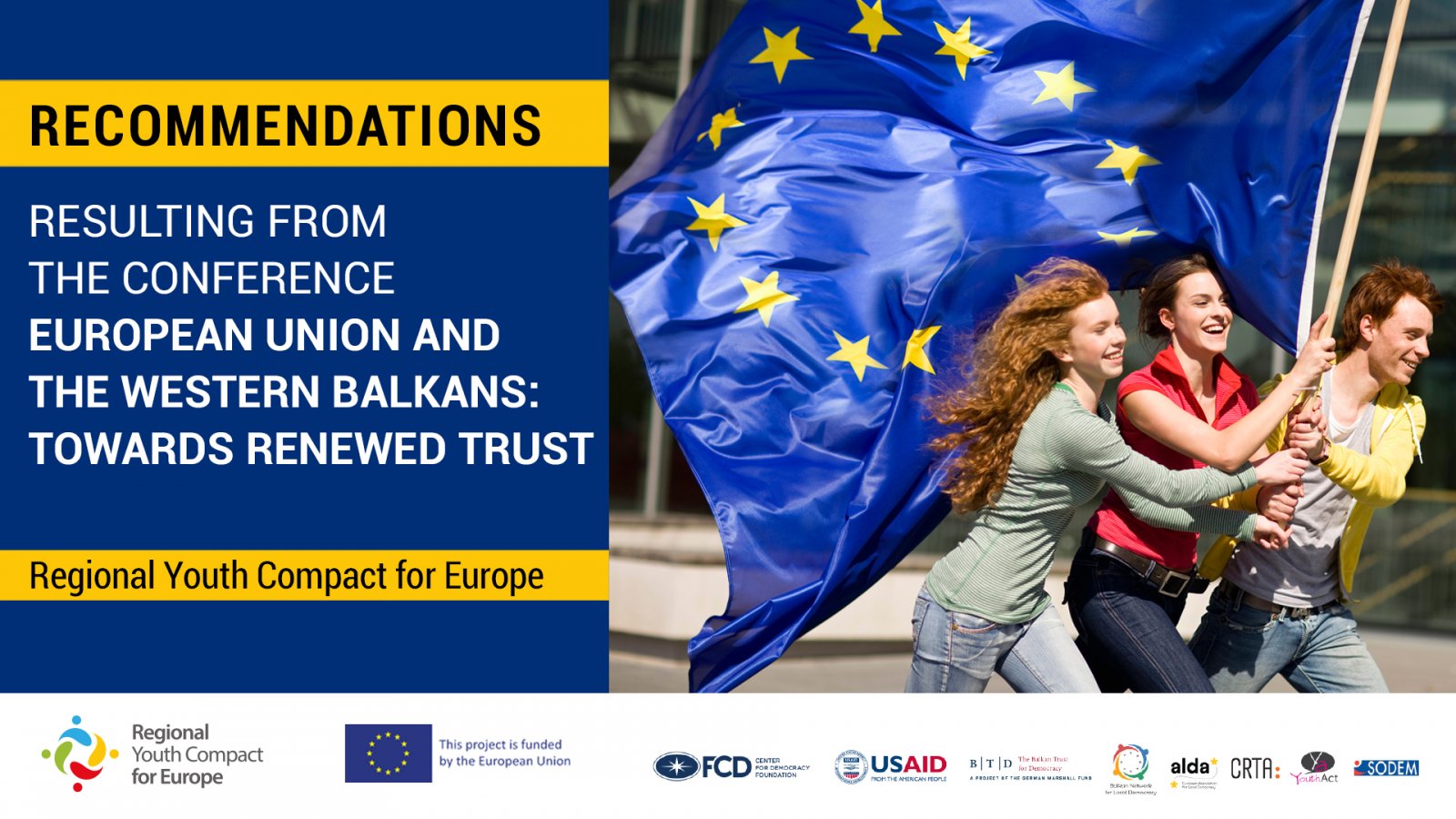 Organisations - partners:
Center for Democracy Foundation, Belgrade, Serbia
ALDA / ALDA Skopje
LDA Albania
LDA Subotica, Serbia
LDA Knjaževac, Serbia
LDA Kosovo*
LDA Montenegro
LDA Prijedor, Bosnia and Herzegovina
LDA Mostar, Bosnia and Herzegovina
LDA Zavidovići, Bosnia and Herzegovina
CRTA, Belgrade, Serbia
Youth Act, Tirana, Albania
(*This designation is without prejudice to positions on status, and is in line with UNSCR 1244/1999 and the ICJ Opinion on the Kosovo declaration of independence.)
Belgrade, 1 July 2021
For any additional information, please contact press@centaronline.org
Tel: +381/658553805, +381638661400, +381113627780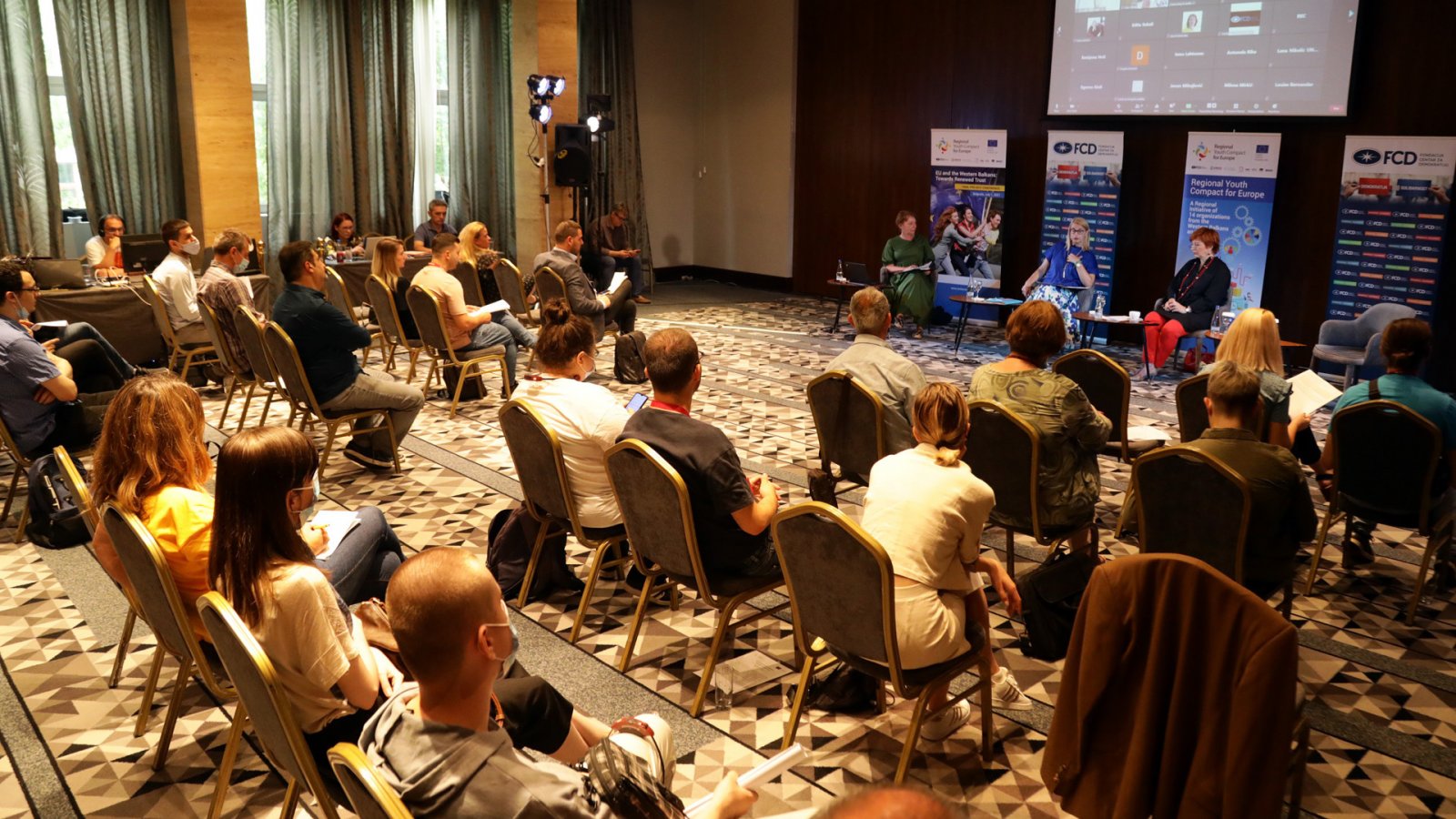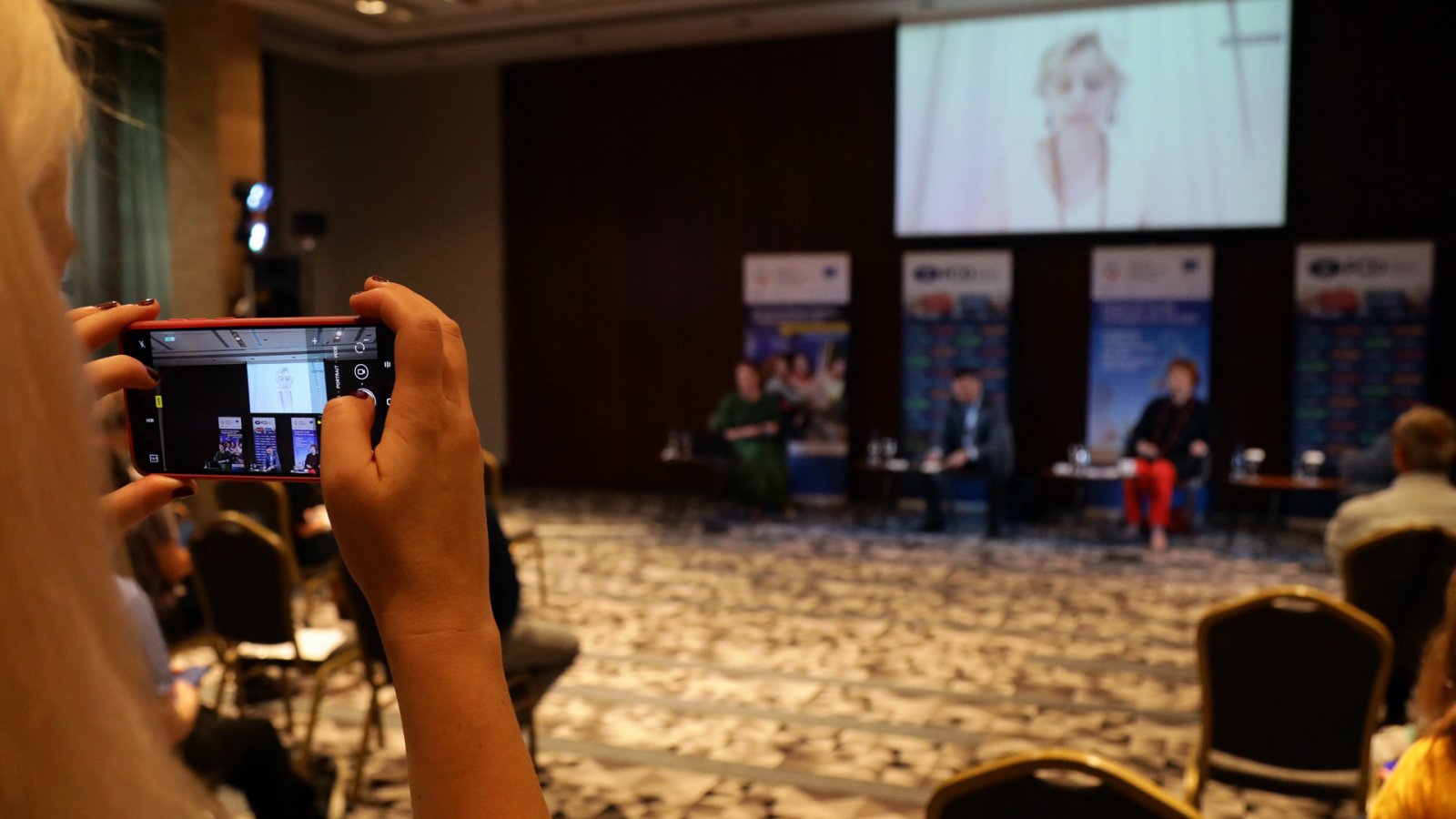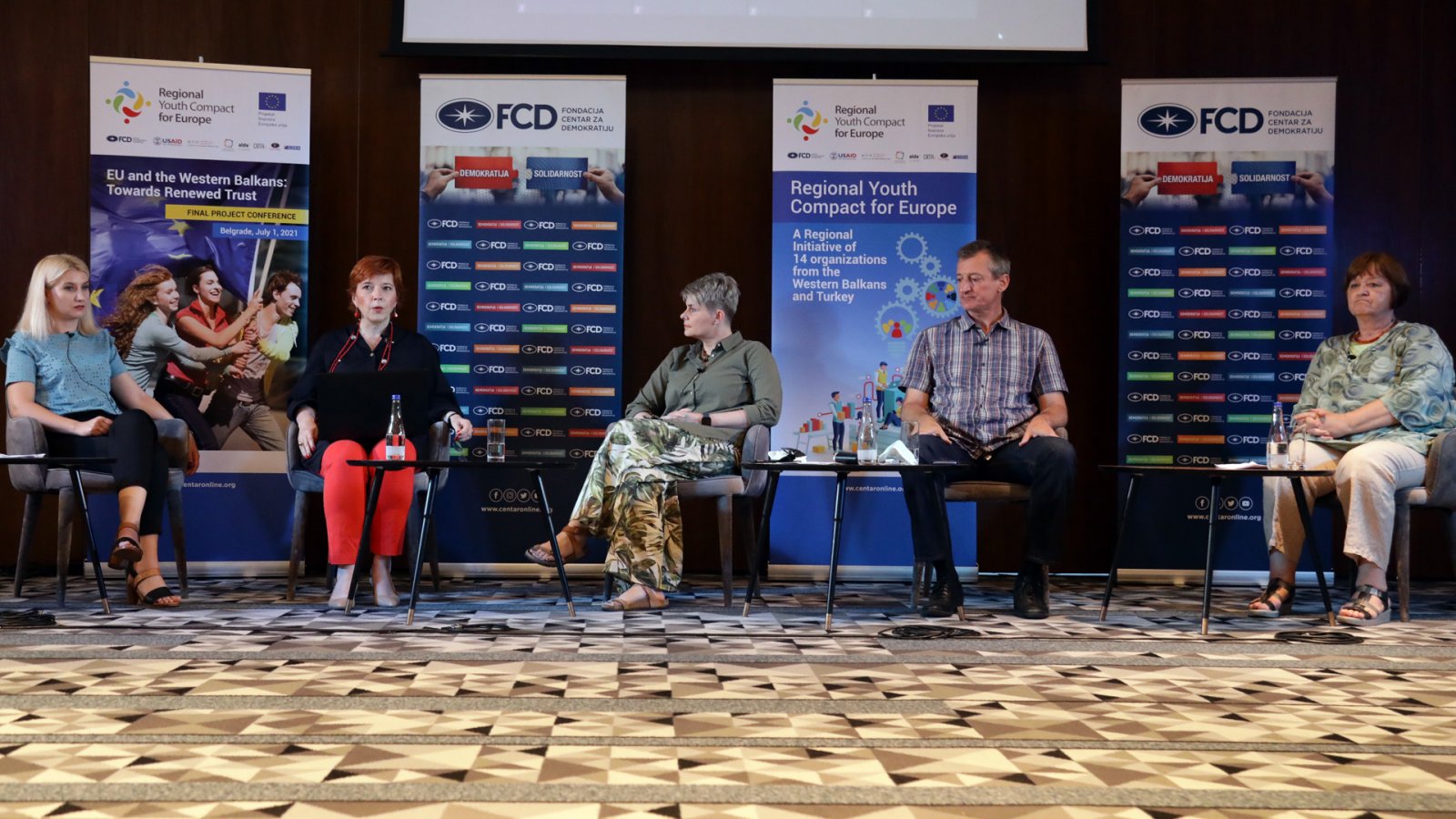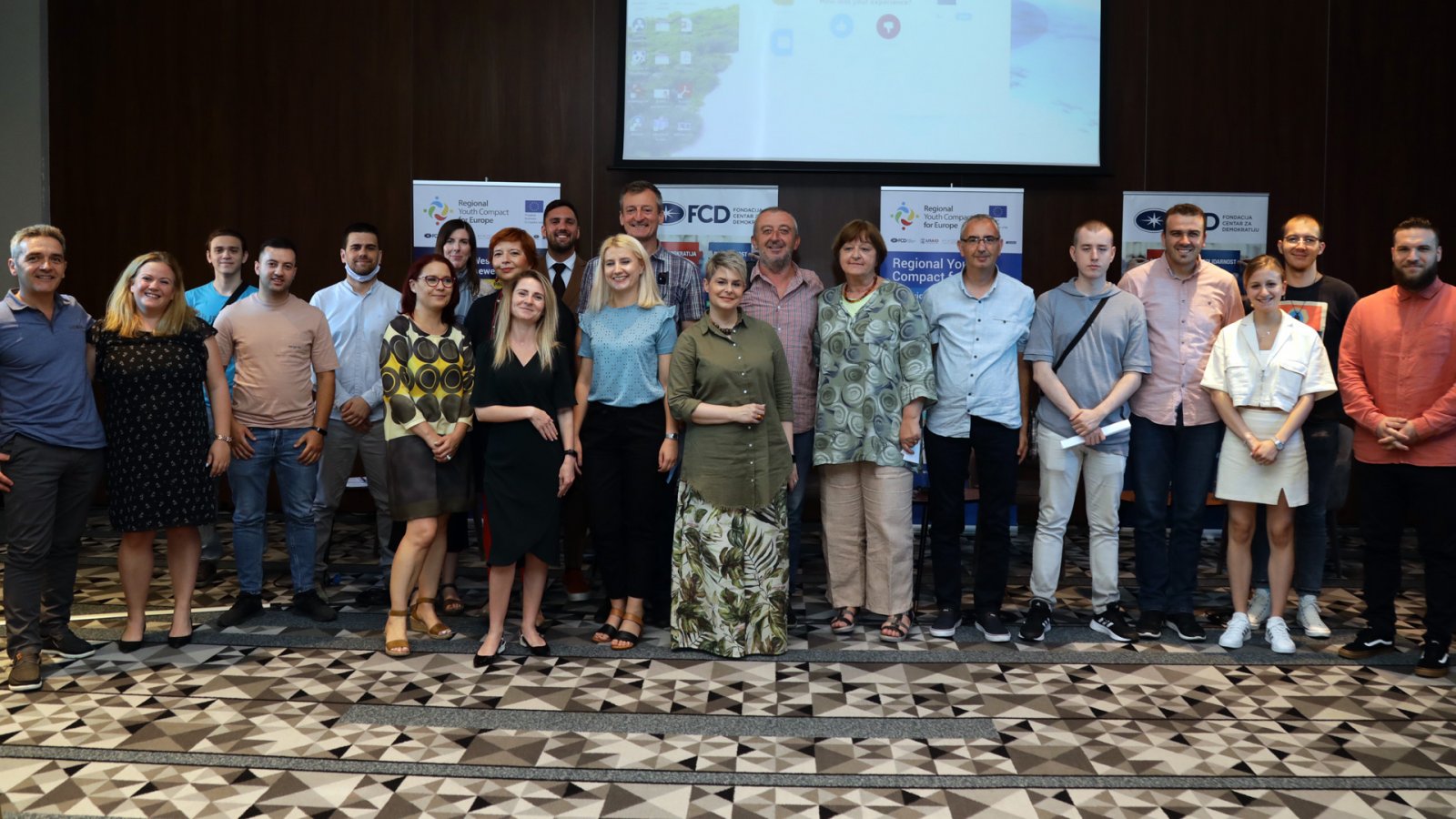 Video
Opening of the conference
Panel 1: EU and the Western Balkans: Towards Renewed Trust and Reinvented Enthusiasm for Enlargement/Integration
Panel 2: Youth in the Western Balkans – Between Expectations and Realities
Panel 3: Local Democracy – Active Citizens, Sustainable Communities