2013: "Towards More Efficient Prevention of Undeclared Work and Shadow Economy"
In 2013, Centre for Democracy Foundation implemented the project "Towards More Efficient Prevention of Undeclared Work and Shadow Economy"...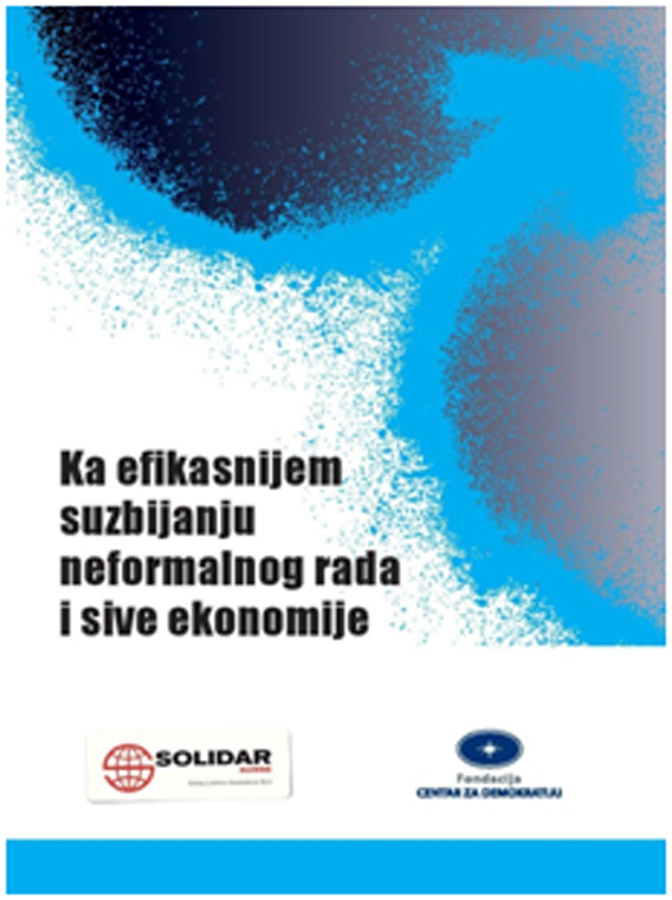 In 2013, Centre for Democracy Foundation implemented the project "Towards More Efficient Prevention of Undeclared Work and Shadow Economy".
Why this project?
- In February 2013, the unemployment rate in Serbia reached an all time high of 29, 53%
- The informal sector is more and more becoming an alternative to the formal sector and a sort of refuge from poverty
- Nearly one third of all business entities are involved in shadow economic activity and employ workers without contract
- The exact number of undeclared workers is difficult to determine and the results of available estimates range from 300 000 to 1 000 000
- Undeclared workers are not regularly paid, they are not entitled to health care or social insurance and are not protected from illegal dismissals
- Wages earned by undeclared workers are around 51% lower than those of the formally employed
- Undeclared workers include mostly young people, unqualified workers, workers with secondary vocational education, those employed without regular wages and individuals who are unemployed and over 40 years of age
What have we achieved?
- We have focused the public's attention on the negative aspects of undeclared work and the shadow economy
- We have contributed to organising 5 consultative meetings and 1 round-table discussion enabling intensive communication between representatives of state authorities, business entities, trade unions, NGOs and academia on the issue of the shadow economy and undeclared work, with the aim of finding a common solution.
- We have drawn up recommendations for tackling undeclared work and the shadow economy on the basis of discussions and points raised by all interested parties at the consultative meetings and the round-table discussion.
- We have issued a publication titled "Decent work and the shadow economy"
- We have concluded that one of the factors that contributes to a growing scope of undeclared work are problems of the labour inspectorates and therefore our next project within the programme "Decent work" will focus on the role of labour inspectorates in the prevention and deterrence of undeclared work.
Our collaborators and partners include:
- State institutions (Ombudsperson's Office, Administration for Occupational Health and Safety, Market Inspectorate, National Agency for Peaceful Resolution of Labour Disputes, Commissioner for Information of Public Importance, Social Inclusion and Poverty Reduction Team of the Government of the Republic of Serbia, National Employment Service, Commissioner for Protection of Equality, Senior Magistrates Court, Magistrates' Court in Belgrade, National Assembly of the Republic of Serbia, the International Labour Organization)
- Business representatives (Chamber of Commerce of Serbia, Belgrade Chamber of Commerce, Union of Employers, Galeb Group, the American Chamber of Commerce, the Association of Small and Medium-sized Enterprises)
- Unions (UGS Independence, Vocational RTS union, Industrial Union of Serbia, Association of Free and Independent Unions)
- NGOs and academia representatives (Centre for the Development of Syndicalism, Belgrade Centre for Human Rights, the Union University Law School, Centre for Economic Research, Olof Palme Centre)
The project realisation was additionally supported by:
Serbian Chamber of Commerce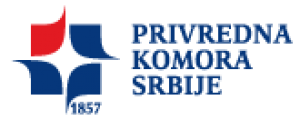 and National Agency for Peaceful Settlement of Labour Disputes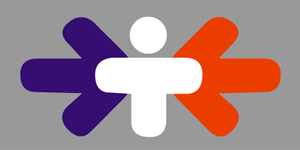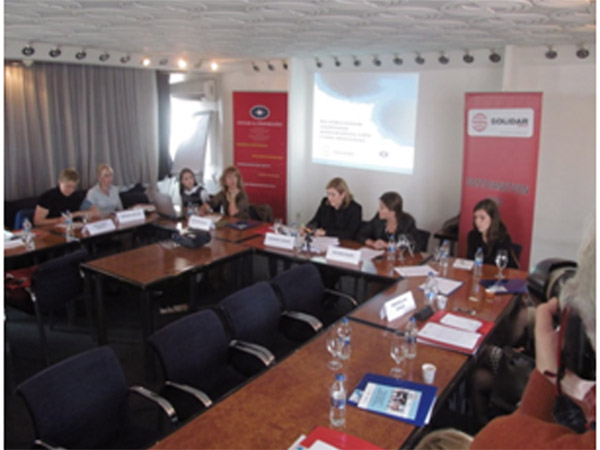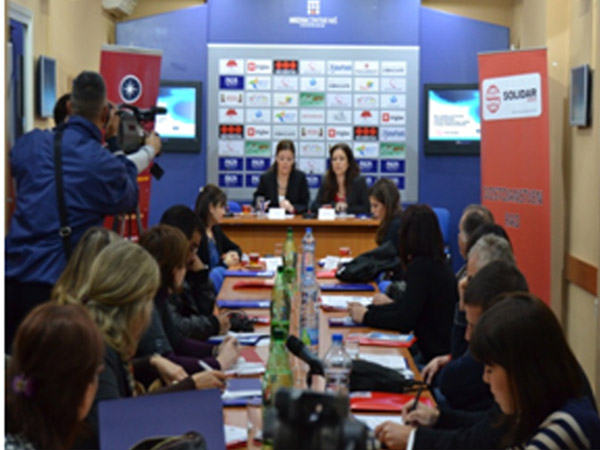 *The project was supported by the Solidar Suisse Office in Belgrade and is part of the "Decent work" programme.