Policies Beneficial to All - Improving Monitoring of the Impact of Economic Policies on Society
The CDF's contribution to reducing inequality and poverty, protection of social rights and mitigation of the negative impact of the Covid-19 crisis on society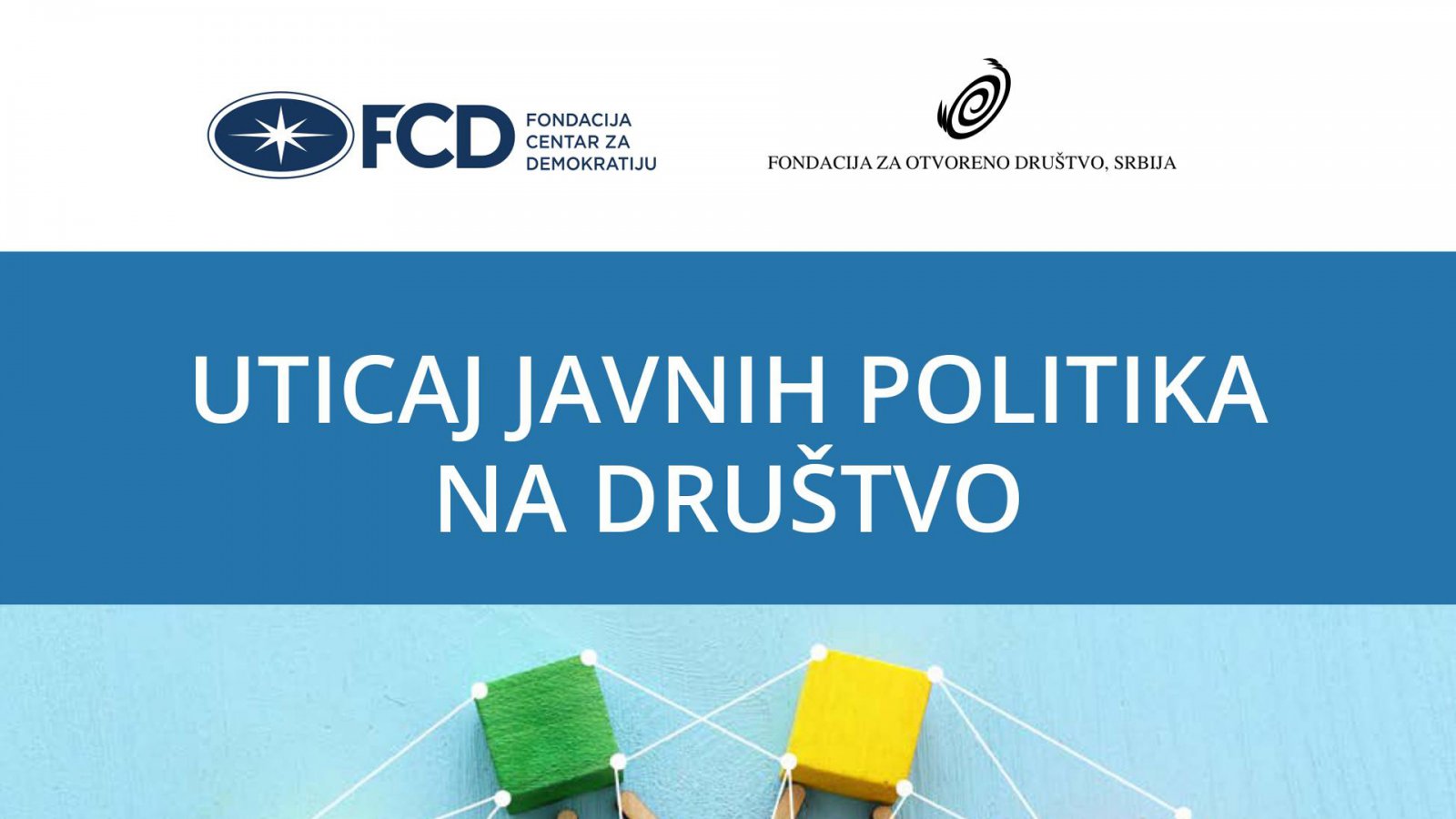 The Policies Beneficial to All - Improving Monitoring of the Impact of Economic Policies on Society is a project which the Center for Democracy Foundation instigates in 2021 and 2022 with the support of the Open Society Foundation Serbia.
The main goals of the project are to contribute to inequality and poverty reduction, the protection of social rights, and mitigation of the negative social effects of the Covid-19 crisis, by advocating for fair socio-economic policies and creating a supportive environment in which the citizenry is included in dialogue concerning public policies.
The project includes: 1) improving knowledge (know-how) in civil society organisations necessary to monitor public policy and to measure their societal impact; 2) encouraging dialogue between relevant actors in the process of advocating for sustainable public policies - economic, environmental, and social, from the perspective of solidarity and justice, specifically in the areas of the protection of social and economic rights; 3) affirmation of democratic and European values and contribution to the improvement of policies and legislation in the process of European integration by promoting the social aspect of the process of Serbia's accession to the European Union; and 4) encouraging the direct participation of the citizenry and their organisation in the decision-making process, at all levels.
This project is in fact the third phase of the project: Policies Beneficial to All - Public Participation in Monitoring Reforms Toward Better Public Policies and Sustainable Socio-economic Development, implemented with the support of the Open Society Foundation Serbia.
For all additional information, please contact: Milena Mićović Trajković
Phone: 011 3627 780 ili 3627 790; e-mail: milena@centaronline.org

PROJECT ACTIVITIES